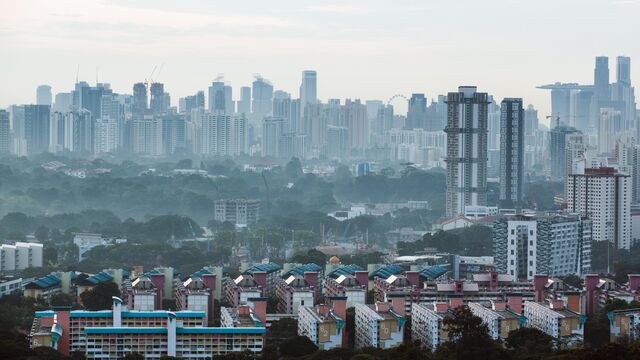 Singapore and Hong Kong have been vying for years to hold the crown of most competitive place to do business. Now a clear winner is emerging: Hong Kong.
While Hong Kong is rising on world rankings for competitiveness, Singapore is sliding. The latest results from IMD, a Swiss business school, put Hong Kong at the top of the list, knocking the U.S. off the No. 1 spot. Singapore has dropped from third to fourth place.

The IMD defines competitiveness as the ability of a country to create an environment in which businesses can generate sustainable value. The rankings are based on a combination of hard data and opinion surveys of more than 5,400 business executives covering four main areas: economic performance, government and business efficiency and infrastructure.
Both Hong Kong and Singapore boast low taxes, good infrastructure and easy procedures to open a business, so why the divergence in competitiveness?
One of the reasons is Singapore's weakening economy as exports in the trade-reliant nation have come under pressure. But another key factor may be Singapore's stricter rules on hiring foreign labor, which adds to business costs.
"The key difference between the two territories is Singapore's restrictions on importing foreign labor, and their policy of boosting labor costs to discourage companies from being dependent on foreign labor," said Brian Tan, an economist at Nomura in Singapore. "When you push labor costs, that's going to have an effect on competitiveness."
The index flags Hong Kong's labor market as more competitive than in Singapore, with the China-controlled territory improving from 2015 on scores such as working hours, skill levels, unemployment legislation and immigration levels.
Hong Kong also leads Singapore on business efficiency, including productivity and management practices, according to IMD.
Making the top five of the list is still an achievement though. Singapore was ranked third on the IMD's list last year, its highest level in the past five years. It's only surpassed Hong Kong once in that period, in 2014.
"It's not that Singapore did something wrong, or that they must do things differently," said Christos Cabolis, the Lausanne, Switzerland-based chief economist at IMD World Competitiveness Center. "It's simply that it's really hard to be on top of the list." 
(
Corrects spelling of name in last paragraph.
)
Before it's here, it's on the Bloomberg Terminal.
LEARN MORE