Low-Income Households May Lose $8,000 in Brexit, Niesr Says
by
Loss of national income, lower benefits would impact families

Niesr assumes budget repairs likely come from cuts to welfare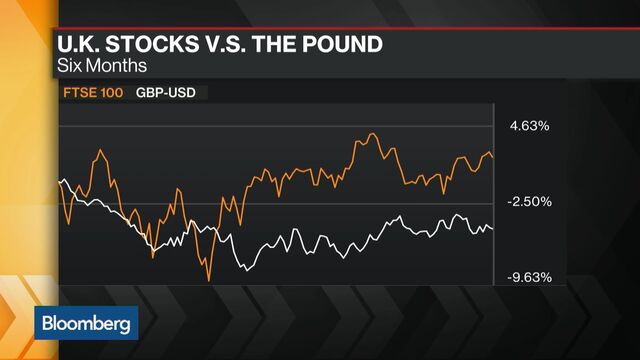 Low-income households are set to be among the hardest hit if the U.K. votes to leave the European Union, according to the National Institute of Economic and Social Research.
In the worst-case scenario, different categories of poorer households could receive between 1,861 and 5,542 pounds ($2,692 and $8,018) less in tax credits and benefit payments in 2020. That assumes Chancellor of the Exchequer George Osborne places the burden for repairing the public finances on welfare spending.
Niesr said the fiscal deficit would probably be 2.3 percent of gross domestic product larger in 2020, making it impossible for Osborne to balance the budget as promised without further austerity.
"The effect on low-income families is likely to be large," said Katerina Lisenkova, senior research fellow at Niesr. "Low-income households could lose in two ways: their share of the loss of national income plus lower welfare payments."
Tense Debate
With just two weeks to go until Britons head to the polls, the rhetoric around the vote has intensified, and both sides of the debate have been accused of misrepresenting facts. Matthew Elliott, chief executive of Vote Leave said Niesr's research contains "dodgy assumptions," was carried out by "the same people who predicted the world would end if we did not join the euro" and that the U.K. would be better off saving on its contribution to the EU budget.
Osborne said yesterday that "there is a lot to be scared about" if Britain leaves the EU and analysis published by the Treasury last month showed the U.K. would face a yearlong recession if it chooses to leave the bloc. The "Remain" campaign said the Niesr report shows "hardworking families would be hit hardest by the pain of leaving Europe."
Low-income households are "the most vulnerable, economically, so the impacts whether good or bad are likely to be the most extremely felt for those people," Angus Armstrong, Niesr's director of macroeconomics, told a press conference in London.
Before it's here, it's on the Bloomberg Terminal.
LEARN MORE