Household Worth in U.S. Rose by $837.4 Billion in First Quarter
by
Rising real estate values drive gain as stocks little changed

Mortgage borrowing climbs for fourth consecutive quarter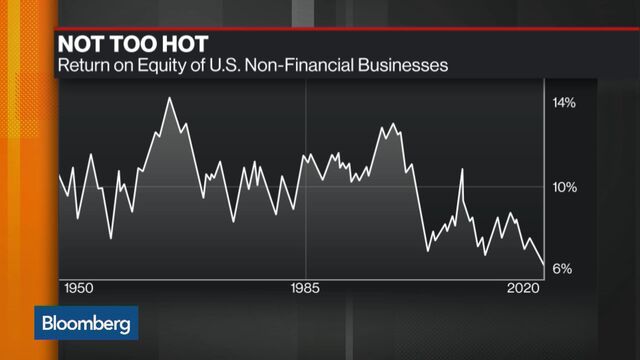 Household wealth in the U.S. increased in the first quarter as rising real-estate values propped up Americans' finances, figures from the Federal Reserve in Washington showed Thursday.
Key Points
Net worth for households and non-profit groups rose by $837.4 billion, or 1 percent, to $88.1 trillion in January through March from the previous three months, according to the Fed's financial accounts report, previously known as the flow of funds survey

Value of financial assets, including stocks and pension fund holdings, increased by $299.5 billion

Household real-estate assets climbed by $477.5 billion; owner's equity as a share of total real-estate holdings increased to 57.8 percent from 56.9 percent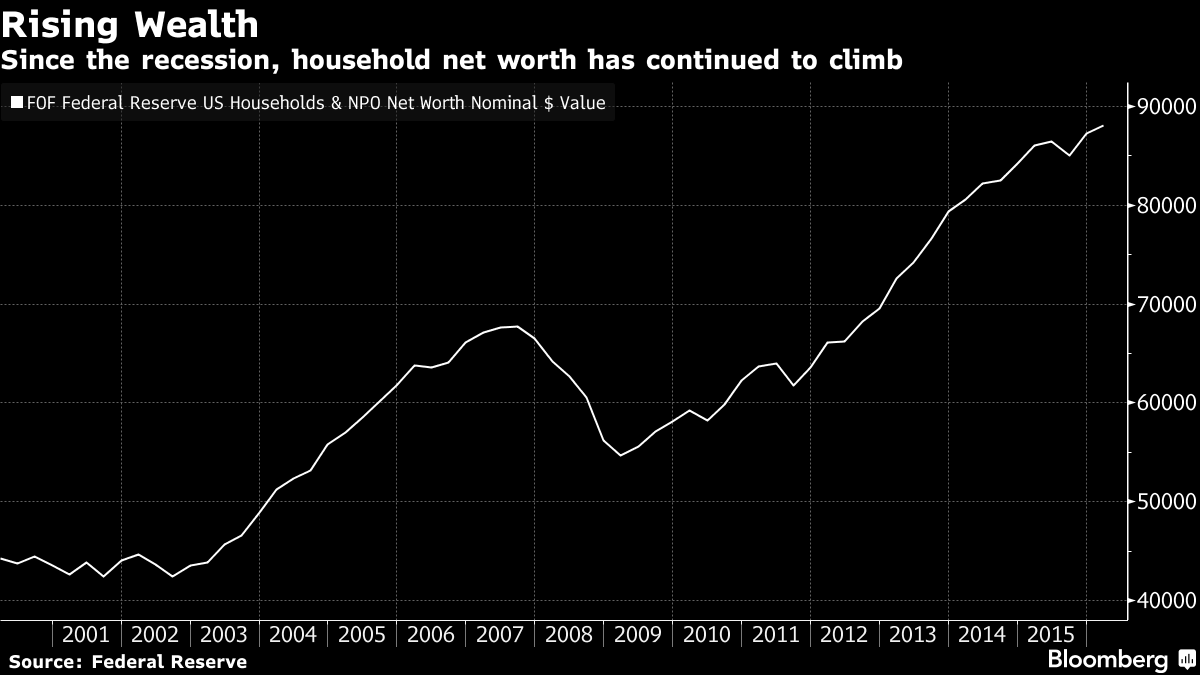 Big Picture
With the Standard & Poor's 500 Index up just 0.8 percent in the first quarter, household wealth was mostly supported by steadily increasing real-estate values as housing continues to recover from the financial crisis. However, a re-acceleration in job growth that also brings a significant pickup in wages will be needed to strengthen balance sheets further, especially for those without access to assets like stocks and homes.
The Details
Household debt increased at a 2.7 percent annual rate in first quarter
Mortgage borrowing rose at a 1.6 percent pace, the fourth consecutive gain; other forms of consumer credit, including auto and student loans, climbed at a 6.1 percent rate
Total non-financial debt rose at a 4.8 percent annual pace
Federal government obligations increased 4.6 percent, state and local government debt advanced at a 2.2 percent pace, business borrowing rose 7.9 percent
Before it's here, it's on the Bloomberg Terminal.
LEARN MORE