Energy Transfer, Williams Set to Rise If Merger Fails: Salient
by
Pipeline giants are 'good companies' but merger is 'unlikely'

Salient owns stakes in both of the midstream operators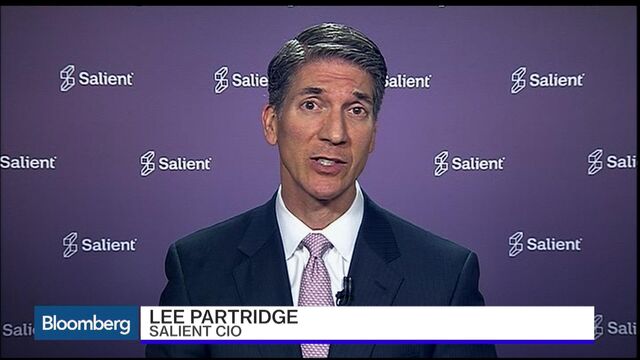 Energy Transfer Equity LP and Williams Cos. shares will probably climb should their merger agreement collapse, according to Lee Partridge, chief investment officer at Salient Partners, which has stakes in both companies.
The pipeline deal -- once valued at $32.9 billion -- has soured on several fronts since it was announced in September. The collapse in crude prices dragged down the market value of both companies, straining their relationship and throwing the economics of the deal into question. They're now accusing each other of breaching terms of the agreement and are scheduled to go to trial in the Delaware Court of Chancery later this month.
"We actually expect some improvement in the overall prices that are available to both companies as the merger kind of cools off," Partridge said on Bloomberg Television Thursday. 
The pipeline giants are "good companies" though their multibillion-dollar tie-up is "unlikely" to close, he said.
Salient owned 12.7 million units of Energy Transfer, or 1.2 percent of outstanding units, as of March 31, making it the company's 13th largest stakeholder, data compiled by Bloomberg show. Salient also owned 5.5 million shares of Williams, or 0.7 percent of outstanding shares, making it the company's 24th largest stakeholder.
Energy Transfer was down 3 percent, to $13.65 as of 11:43 a.m. in New York trading. Williams fell 0.4 percent, to $23.09.
Before it's here, it's on the Bloomberg Terminal.
LEARN MORE