El-Erian Yen Nightmare Helps Send Japan Bond Yields to New Lows
by
Benchmark 10-year yield plunges to record low of minus 0.155%

Five-, 10-year auctions draw strongest demand since 2014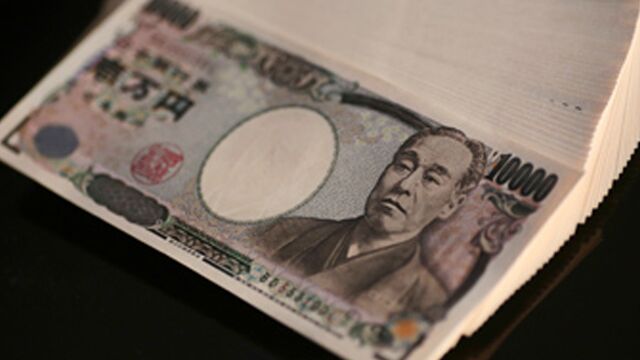 Mohamed El-Erian calls the surging yen a nightmare for the Bank of Japan. In the bond market, it helped send benchmark yields to a record low.
Five- and 10-year auctions drew the strongest bidding in almost two years, capping a rally that sent Japanese government securities surging 5.8 percent in 2016. It was the top performance of 26 sovereign markets in yen terms tracked by Bloomberg and the European Federation of Financial Analysts Societies. While negative yields will make it tougher to repeat this year's gain, a surging yen will damp inflation and encourage the central bank to maintain its bond-buying stimulus program.
"Everything's still on the road for deflation," said Hideo Shimomura, the chief fund investor at Mitsubishi UFJ Kokusai Asset Management in Tokyo, which oversees about $106 billion. "Investors are forced to buy. There are no other options."

Government securities are the place to be with Japan's inflation rate dropping below zero in March and April, as prices of imported fuel and medicines declined as the nation's currency strengthened. The Topix stock index has slumped 14 percent this year and U.S. bonds have delivered about 7 percent losses in yen terms to unhedged local investors.
Japan's benchmark 10-year bond yield plunged to a record low of minus 0.155 percent Friday as of 1:48 p.m. in Tokyo.
A Ministry of Finance five-year sale Thursday drew bids for 4.66 times the amount of debt offered, the highest level since August 2014. At an auction of benchmark 10-year bonds on June 2, investors submitted orders to purchase 4.11 times the amount of debt available, also the most in almost two years.
The yen rally is confounding the BOJ's efforts to spur the economy. Governor Haruhiko Kuroda warned in May that the surging currency risks harming the nation's economic recovery. He has said policy makers won't hesitate to expand monetary stimulus to achieve their 2 percent inflation target.
For an analysis of Prime Minister Shinzo Abe's effort to spur Japan's economy, click here.
Japan's currency has rallied more than 12 percent against the dollar this year, the biggest gain among 10 developed-market currencies, according to data compiled by Bloomberg.
BOJ's Nightmare
"It's a nightmare for the Bank of Japan," El-Erian, the chief economic adviser at Allianz SE and a Bloomberg View columnist, said on Bloomberg Television last week. "The yen is too strong for that economy."
The BOJ has pushed yields too low for some investors, especially compared with about 1.68 percent on U.S. 10-year Treasuries.
"Of course, nobody wants to buy at minus 0.1 percent," said Kazuaki Oh'E, the head of fixed income at CIBC World Markets Japan Inc. in Tokyo. "Investor demand for the U.S. is still high. It offers good liquidity and a higher yield."
Bank of Tokyo-Mitsubishi UFJ Ltd., the main lending unit of Japan's biggest bank, may quit as one of the 22 primary dealers that underwrite the nation's debt, spokesman Kazunobu Takahara said Wednesday.
By Thursday, investors were back with surging demand at the five-year sale, and the Ministry of Finance reported money managers from outside the nation are joining in the purchases. They've snapped up bonds in the nation for 10 straight weeks, the longest run in almost two years, the data show.
Before it's here, it's on the Bloomberg Terminal.
LEARN MORE