Brexit Risks Sparking Flight Into Treasuries, Citigroup Says
By
Ten-year note yield may reach 1.5%, Citigroup predicts

Volatility before 2015 Greek vote suggests 'massive' flows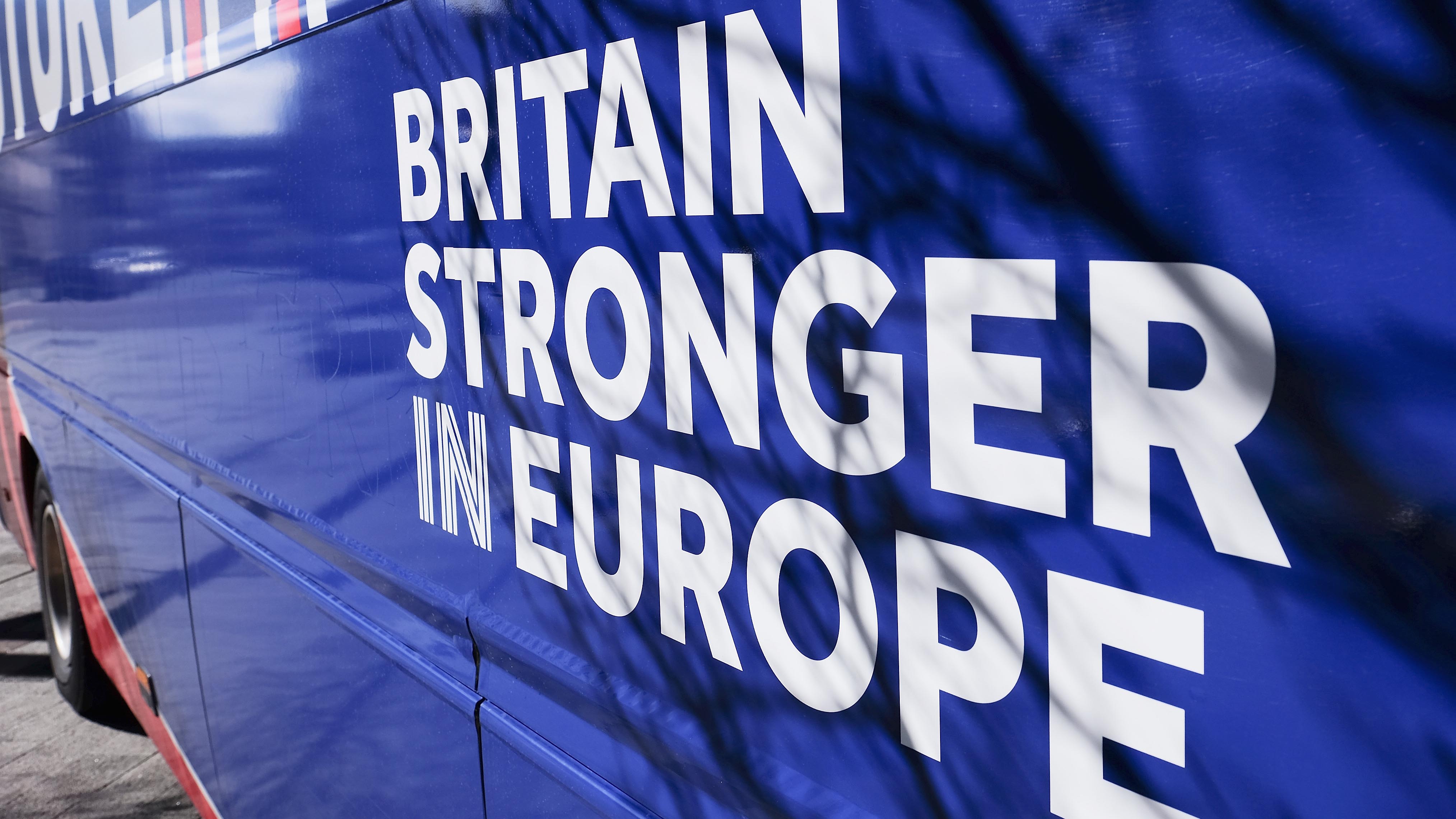 U.S. Treasury yields may fall toward record lows if British voters decide this month to leave the European Union, according to Citigroup Inc.
A vote on June 23 to exit the 28-nation bloc may weaken the U.K.'s trade links, crimp economic growth and business confidence and spark "massive" demand for Treasuries as a haven, Jabaz Mathai, a U.S. rates strategist at Citigroup in New York, wrote in a June 3 note. The bank is one of the 23 primary dealers that trade with the Federal Reserve.

"A leave vote should manifest itself as a classical flight-to-quality event," Mathai wrote. "We are also likely to see a capital outflow from the U.K. and a massive" inflow into Treasuries.
Fed policy makers have already flagged concern that a British "leave" vote may undermine global financial conditions and potentially spur a flight to safety that could buoy the dollar. The "Leave" campaign took a 10 percentage-point lead in a poll published Friday.
Hedge Specter
The benchmark 10-year U.S. yield may sink to 1.5 percent even before the vote should investors buy as a hedge on any signs the "remain" camp is losing ground, Citigroup predicts. The maturity yielded 1.63 percent Friday, compared with the record low of 1.38 percent set in 2012.
As a guide, Citigroup is looking to the surge in demand for Treasuries in 2015 before Greece's referendum on proposals needed to restore bailout aid. Ten-year Treasury yields fell about 0.12 percentage point in the month leading up to the July vote, then rebounded.
Those campaigning for the U.K. to leave the EU say an exit would give the government more control over migration and borders. Those lobbying against the departure, including Prime Minister David Cameron, warn of the dire economic consequence of a pullout.
Citigroup economists give Brexit a 30 percent to 40 percent probability, according to the June 3 note. Mathai declined to comment beyond the report.
While Brexit has been on the radar at least since the beginning of the year, "anxiety in markets starts building up only as the horizon gets closer," Mathai wrote.