Korea Unexpectedly Cuts Rate to Support Debt Restructuring
by and
Only one of 18 economists in survey correctly picked move

Bond yields had been hinting at action in coming months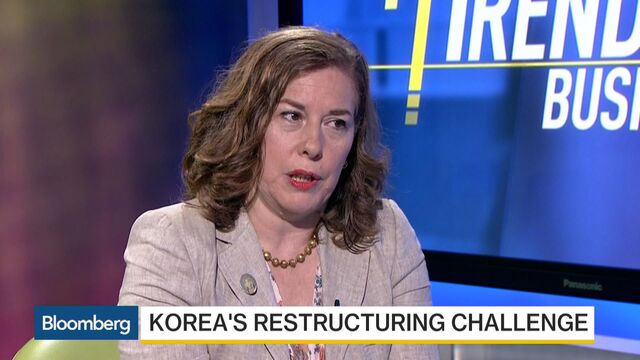 South Korea's central bank unexpectedly cut the benchmark interest rate to a new record low Thursday, citing growing risks to the economy including slowing global trade and the government's push to restructure indebted companies.
The decision to cut the seven-day repurchase rate to 1.25 percent, which was unanimous, was projected by only one of 18 economists surveyed by Bloomberg. While Goldman Sachs Group Inc. was the sole forecaster predicting a cut at this meeting, Citigroup Inc., HSBC Holdings Plc, and Nomura Holdings Inc. were among those seeing a reduction in the next couple of months.
The move is a contrast from other central banks that stood pat recently as bets on U.S. interest-rate increases were pared back, relieving pressure on emerging-market and commodity currencies. Easier monetary policy could help shore up growth in Asia's No. 4 economy as authorities embark on a wide-ranging plan to cut excess capacity and reduce corporate leverage in the wake of persistent declines in Korean exports.
Downside risks were already obvious and the proactive stance of the BOK's monetary policy committee with four new members was behind the cut at this meeting, Kwon Goohoon, a Hong Kong-based economist for Goldman Sachs, said after the decision. Further risks to domestic demand from corporate restructuring, tighter mortgage lending standards and prolonged trade stagnation are factors that would lead to further easing this year, Kwon said.
Thursday's meeting was the second rate decision after four new members joined the seven-member board in April. Policy will remain accommodative, Governor Lee Ju Yeol said at a briefing after the decision, while noting that Korea seems to be getting closer to the lower limit on interest rates.
"If there is such thing as a lower rate limit, we are getting closer to that as we make cuts," Lee said. "Having said that it doesn't mean this was the last and there won't be room for more."

South Korea's three-year bond yields closed at an unprecedented 1.35 percent on Thursday. The won fluctuated between gains and losses, closing 0.1 percent stronger at 1,155.90 per dollar.
Policy Coordination
Bond yields had been dropping this month after minutes of the May meeting showed a board member called for lower rates while the government and central bank announced plans to create a fund to facilitate corporate restructuring, leading to some expectations for policy coordination. The board's May minutes showed several members were worried about risks from the corporate overhaul, such as unemployment and declining investment.
Lee said on Thursday that inflation will trail the BOK's 2 percent target until around next year. Monetary policy will be conducted to ensure economic recovery continues and inflation approaches the target over medium term, according to the BOK.
While the outlook for the economy in the first half of 2016 remains in line with forecasts made in April, there are risks to the projections for the second half, according to Lee. He added that the U.K. leaving the European Union would have a significant market impact.
At a separate government meeting, Finance Minister Yoo Il Ho said he sees second-quarter growth improving from the first three months of this year. Still, he noted that sluggish exports and investment risk could curtail domestic demand.
Corporate Restructuring
The government and central bank said on Wednesday that they'll create an 11 trillion won ($9.5 billion) fund to recapitalize policy banks and prepare for the potential financial market impact from corporate restructuring. Korean shipbuilders announced plans to sell assets and cut jobs to pare debt.
For a summary of Korea's corporate restructure plan, click here.
The central bank said the economy isn't showing a clear trend of improvement in domestic demand and that downside risks to growth have increased.
South Korea's exports fell for a 17th consecutive month in May, although the pace of decline eased. Indicators of corporate activities such as investment ratios fell to post-financial crisis lows amid shipbuilders' downsizing, while consumption held up.
The economy grew more than initially estimated in the first quarter, expanding by 0.5 percent from the previous three months. Household debt rose to a record high of 1,223.7 trillion won in the first quarter, central bank data show.
With inflation set to trail BOK's 2 percent target for six straight months, Lee will hold a press briefing in July to explain monetary policy measures to achieve the target. The accountability measure was one reason Goldman Sachs had predicted a cut at this meeting.
Watch Next: Korean Key Rate Cut but Could More Follow Elsewhere?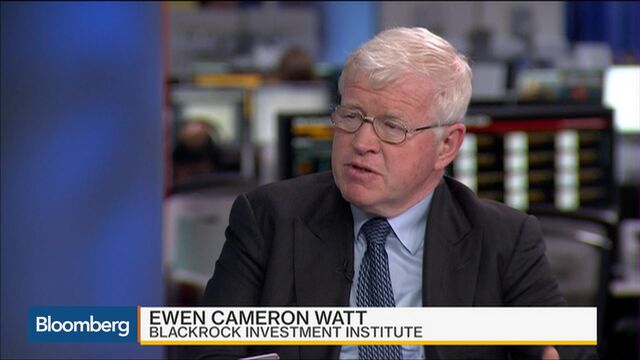 Before it's here, it's on the Bloomberg Terminal.
LEARN MORE