politics
The Puerto Rico Bill's Eye-Catching Clause: Gifts for the Board
By
Seven-member board would oversee island's debt restructuring

Hedge funds have $13.5 billion in Puerto Rico debt: Citigroup
Hedge funds with billions of dollars at stake in Puerto Rico may be salivating over page 24, line 18 of legislation Congress will consider this week to address the island's debt crisis.
U.S. House leaders and Treasury officials jockeying to create a passable bill to pull Puerto Rico out of debt included a provision that has some experts scratching their heads: The board overseeing the restructuring can accept gifts.
The legislation would create a seven-member board to manage the finances of the island struggling under $70 billion of debt. The panel, a central component of the bill, would have the power to ask a judge to order a forced restructuring if the commonwealth's government can't reach a deal with bondholders. It can also enforce balanced budgets for Puerto Rico's government and recommend the sale of public assets if needed.
While members will not be paid, the measure allows the board to "accept, use, and dispose of gifts, bequests, or devises of services or property, both real and personal, for the purpose of aiding or facilitating" its work. Members will be required to disclose their own financial interests, and any gifts the committee receives must be publicly disclosed within 30 days of receipt.
Such language is not uncommon for new entities needing money for things like office space, and there are provisions intended to avoid conflicts of interest. Still, as the board brokers a deal affecting millions of Puerto Ricans, the gift clause is a worrying element of a bill some deep-pocketed creditors are fighting against, said Simon Johnson, a Massachusetts Institute of Technology professor and former chief economist at the International Monetary Fund.
"The investor base is assertive and is spending a lot of money," said Johnson, who was a witness in February for a congressional hearing on the debt crisis. "It would be terrible if there were any appearance of improper behavior. That would be catastrophic for the entire approach."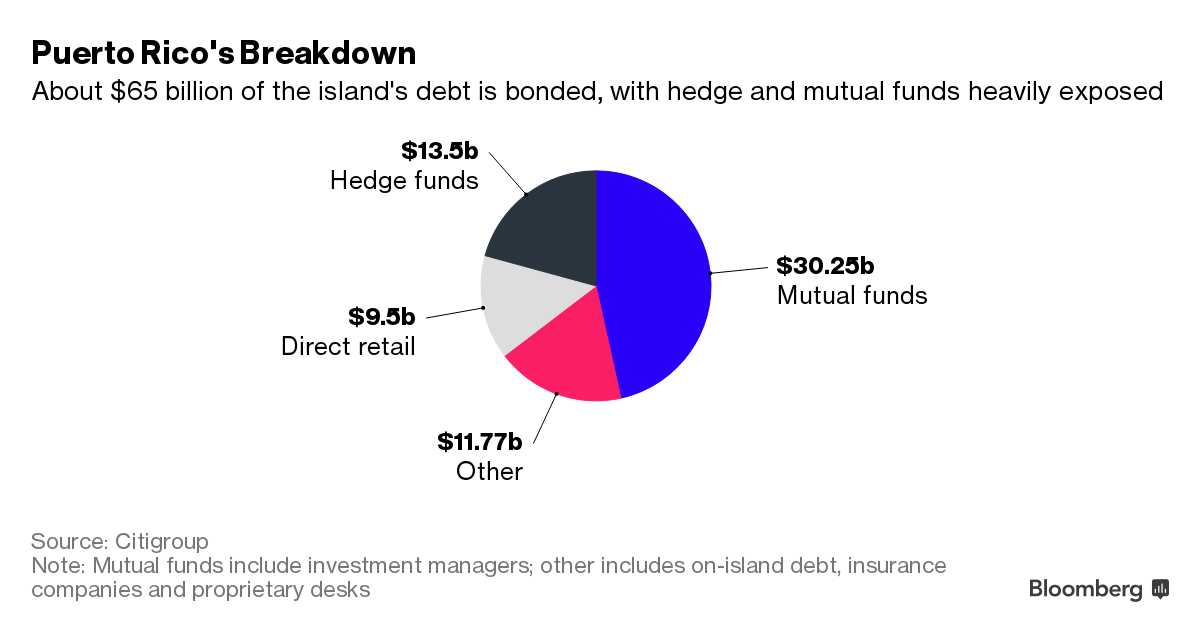 The bill may reach the House floor for a vote later this week, ahead of a key deadline. Puerto Rico and its agencies owe $2 billion on July 1, including $805 million for general obligations, which Governor Alejandro Garcia Padilla has said the island cannot pay in full. Failure to pay might send some bondholders racing to the court house, a situation the Treasury is trying to avoid.
Once passed, the legislation would install a stay of litigation on all creditors until February 2017, providing time to get the board running.
Lawmakers have spent months trying to hammer out a deal to avoid a deeper crisis in Puerto Rico. Congress earlier this year faced an aggressive multi-million dollar ad campaign, labeling any effort as a taxpayer bailout, by the Center for Individual Freedom, which doesn't disclose its donors, Politico reported in April. A group called Main Street Bondholders is lobbying on behalf of creditors holding Puerto Rican bonds.
The legislation "includes vague language" and "looks like more crony capitalism from Washington, not a 'conservative solution,"' said Gerry Scimeca, a spokesman for The 60 Plus Association, which has organized creditors under Main Street Bondholders and bought advertisements to spread its views.
About $65 billion of Puerto Rico's debt is bonded, while the rest are private loans and inter-agency loaning, according to Citigroup Global Markets Inc.
Funding for the board is left to the heavily indebted Puerto Rican government, which "shall designate a dedicated funding source," and will not be subject to legislative appropriations, according to the bill. Some earlier individual proposals from the Senate had suggested federal funding, according to Parish Braden, spokesman for the House Natural Resources committee led by Representative Rob Bishop of Utah.
"There are political realities and practicalities in terms of being able to move this bill," Braden said. "The reason for the provision in this case is so that funding will be available for the oversight board to fulfill its purpose in the event there is any uncertainty over the government of Puerto Rico providing sufficient funding."
For more on Puerto Rico's debt crisis, click here
The makeup of the board and who would choose members were sticking points between House Republicans and the Obama administration, according to a Democratic staffer familiar with negotiations who spoke on condition of anonymity. The White House was concerned about creating a precedent breaching a constitutional requirement allowing the president to appoint board members, according to the person.
The compromise struck envisions the president selecting the board members from a list provided by top members of Congress, or he can make his own picks who would have to undergo Senate confirmation.
White House spokeswoman Jennifer Friedman responded to questions on Friday by saying that "discussions are still ongoing" regarding the board and that it needs to be "up and running" as soon as possible. Treasury Department officials reiterated Secretary Jacob J. Lew's earlier support for the bill.
The U.S. has previously set up a federally created control board with the same provision. That was to fix the District of Columbia's overwrought finances in the 1990s. It never received any gifts since operating expenses were covered by congressional appropriations, according to Daniel Rezneck, who works for the attorney general in Washington. He served as general counsel for the city's control board.
The success of the board -- and of Puerto Rico -- largely depends on who the members are. That the board would be allowed to accept gifts "certainly smells funny" considering the powerful investors involved in the debt crisis, said Jared Bernstein, a senior fellow at the Center on Budget and Policy Priorities and a former Obama administration economist. "But it's actually there for a good reason."
— With assistance by Angela Greiling Keane, and Michelle Kaske
Before it's here, it's on the Bloomberg Terminal.
LEARN MORE