Russia Doesn't Want Stronger Ruble, Seeks to Avoid 'Sharp' Gains
by
Budget rule to divert extra income to reserves, Siluanov says

Currency's rally lagging oil, resulting in more budget revenue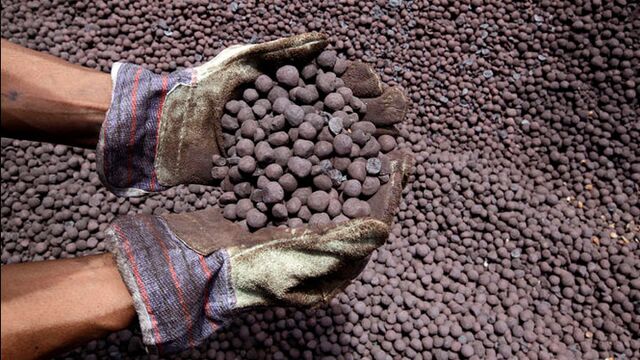 Russia's finance minister said the country isn't "interested" in a stronger exchange rate after the ruble rallied the most globally since touching a record low against the dollar in January.
A fiscal mechanism that's under discussion would prevent the government from spending surplus revenue above a pre-set oil price and insulate the economy from the ups and downs in crude. "In the medium term, there's a clear understanding that in preparing a new budget rule, if oil prices exceed $50, then all additional income will need to be withdrawn into reserves," Anton Siluanov told reporters in Moscow on Wednesday. "That will avoid a sharp increase of the exchange rate."
Its finances reeling after crude fell to a 13-year low in January, Russia is revisiting a policy suspended this year that capped spending based on a backward-looking average for oil. While a rebound on commodity markets has lifted the ruble, its comeback has lagged the gains in crude, meaning the government stands to get more revenue as a barrel of oil in local-currency terms rises to near the highest since November.
Oil, Ruble
The ruble has appreciated almost 15 percent against the dollar this year after a 20 percent loss in 2015. It traded 0.9 percent stronger at 64.0600 to the dollar at 1:32 p.m. in Moscow, compared with a 1.1 percent jump for Brent crude. The divergence has pushed the ruble's 30-day correlation with Russia main export earner to 0.57, where 1 would mean the two assets are moving in lockstep.
The price of oil in rubles is at 3,346, compared with the level of 3,165 which Russia used as a basis for this year's budget. Oil traded near the highest close in more than 10 months, with Brent for August settlement at $51.71 a barrel on the London-based ICE Futures Europe exchange.
"There's no longer such a direct dependence between oil and the exchange rate," Siluanov said. "The exchange rate is affected by a lot of things, including decisions by the Federal Reserve, which may raise rates."
Neither the Finance Ministry nor the central bank are targeting a particular ruble level, according to Siluanov. The goal is to keep the balance of payments stable and avoid volatility of the exchange rate, which requires keeping fiscal policy "tight," he said.
Free Float
The Bank of Russia shifted to a free-floating exchange rate in late 2014. Without interventions to smooth its swings, the correlation between the currency and a barrel of crude reached a record in April.
Six-month implied volatility, a measure of exchange-rate swings used to price options, is the world's second-highest after Argentina's peso, suggesting investors anticipate strong ruble price fluctuations will persist, data compiled by Bloomberg show.
Plans to divert surplus revenue from oil and gas have the backing of the central bank, which has warned that the budget is emerging as a major risk for inflation. While Russia is planning to consider amendments to this year's budget in October, no major revisions are expected, Siluanov said.
If oil averages $50 a barrel or higher, the government may decrease its use of the Reserve Fund, one of Russia's two sovereign-wealth coffers. Crude prices at that level also lessen the need to offer more international debt after authorities last month sold Russia's first Eurobond in three years.
Alrosa, Rosneft
As the Finance Ministry looks to raise additional revenue for the budget, the government is debating offering shares in state-run companies. Plans to sell stakes in diamond miner Alrosa PJSC and oil producers Rosneft OJSC and Bashneft PJSC are still in place for this year, according to Siluanov. The situation with Rosneft is "more complicated," he said without elaborating. Russia was considering plans to sell 19.5 percent in the world's biggest publicly traded oil producer.
There's a better than 50 percent chance that Rosneft shares will be sold this year, with a a stake of 5 percent to 7 percent placed on a bourse and the rest in a deal with strategic investors, Economy Minister Alexei Ulyukayev told reporters on Wednesday in Minsk, Belarus. An offering of stock in Alrosa will almost certainly go first, and Bashneft is "also very close," he said.
"We have a decision about additional privatization this year," the finance minister said. "We'll see how our plans are realized for privatization deals and what will be the the general situation and the dynamics of economic development. We are interested in implementing plans without increasing spending from the Reserve Fund."
Before it's here, it's on the Bloomberg Terminal.
LEARN MORE