Gross Reaps Biggest Inflow in More Than a Year at Janus Fund
by
Janus Global Unconstrained received about $144 million in May

Bond fund, up 3.3% in 2016, got most cash since December 2014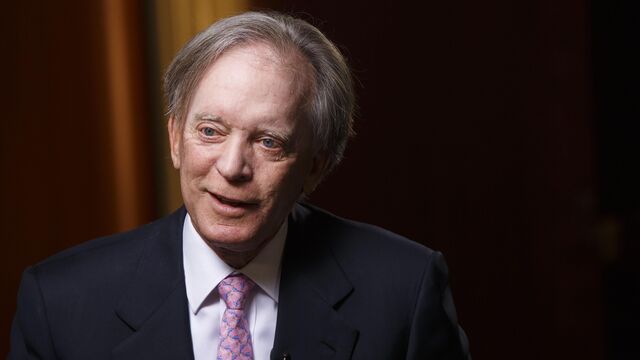 Investors poured an estimated $144 million into the Janus Global Unconstrained Bond Fund in May, the most new money going to Bill Gross's mutual fund since December 2014.
The fund, which Gross runs with assistance from portfolio manager Kumar Palghat, is up 3.3 percent this year, outperforming 76 percent of its peers, according to data compiled by Bloomberg. It has returned 2.3 percent since Gross took over in October 2014.
Gross, 72, has been working to attract assets and reestablish his reputation for investing excellence at Janus Capital Group Inc. after a long career at Pacific Investment Management Co., the firm he co-founded in 1971 and built into a bond powerhouse before an acrimonious split. About half of his current mutual fund's $1.44 billion in assets came from Gross's personal $2 billion fortune.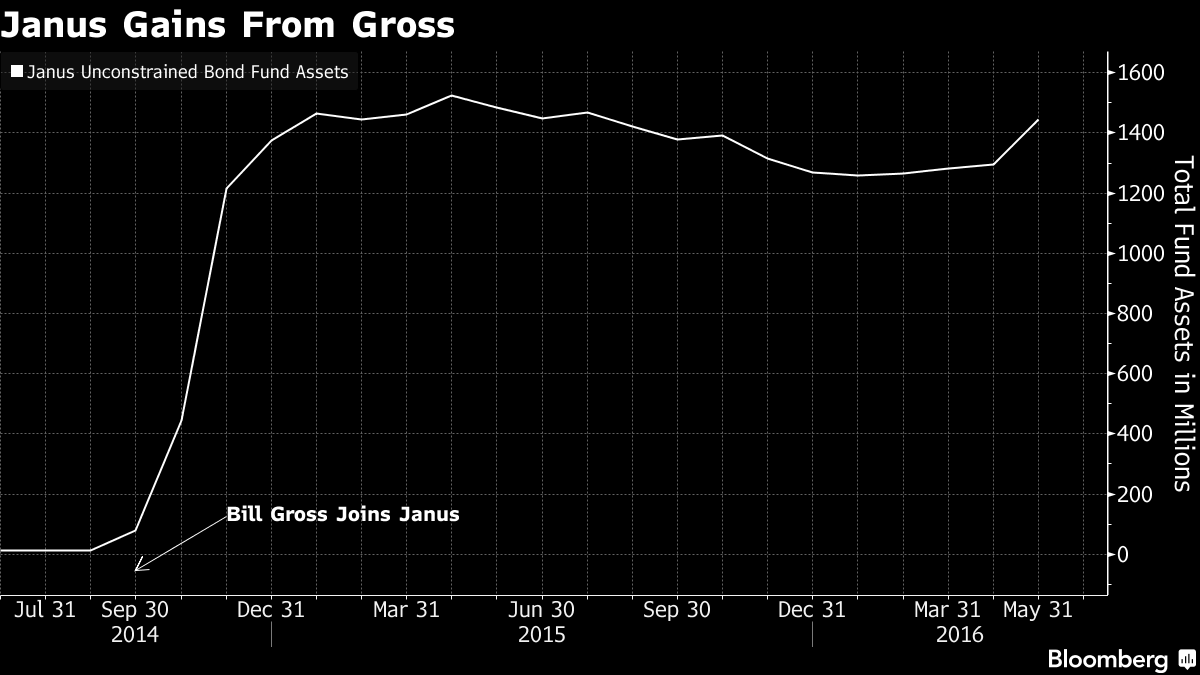 The May inflow of about $143.5 million was the third consecutive month of net deposits at the fund, Bloomberg's estimates show. It takes positions based on Gross's reading of macro-economic events by investing in assets including fixed-income securities and derivatives. Gross said in a June 2 outlook that the era of 7.5 percent annualized investment gains is history as global growth slows and central bank low-rate policies limit returns.
"Those trends are coming to an end if only because in some cases they can go no further," he wrote in the note. "A repeat performance is not only unlikely, it is impossible unless you are a friend of Elon Musk and you've got the gumption to blast off for Mars. Planet Earth does not offer such opportunities."
Estimates for the Janus fund's flows are based on the change in assets over the month that isn't accounted for by performance or reinvested dividends. The number may vary from actual figures and from estimates compiled by other data providers.
Janus spokeswoman Erin Passan declined to comment on the fund's flows.
Before it's here, it's on the Bloomberg Terminal.
LEARN MORE