Citadel's Nazarali Says Image of Rigged Markets 'Unfortunate'
by
'U.S. equity markets function incredibly well,' he says

Retail investors paying far less to trade, Nazarali argues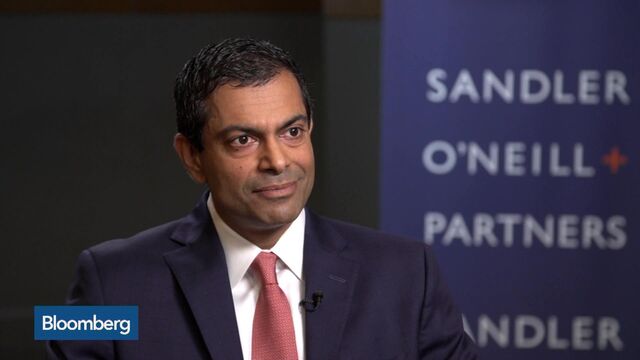 U.S. stock trading is faster, cheaper and more efficient than ever before, and the perception that the market is rigged is "unfortunate," said Jamil Nazarali, head of execution services at Citadel Securities.
"There is this narrative that exists which I think is really, really, unfortunate," Nazarali said in an interview on Bloomberg Television on Wednesday. "The U.S. equity markets function incredibly well."
Author Michael Lewis fueled perceptions that something's gone wrong with the stock market with his 2014 book "Flash Boys," which accused automated firms -- a group that includes Citadel Securities -- of conspiring with banks and exchanges to rig trading. High-frequency and automated traders counter that their presence in the market has helped improve liquidity and the market overall while lowering costs. Nazarali said Wednesday that retail investors' trading costs have dropped more than $1 billion annually versus 10 or 15 years ago.
IEX Group Inc., founded by the central character of "Flash Boys," Brad Katsuyama, wants to introduce the 13th U.S. stock exchange, but one with a key difference: a 350-microsecond speed bump that the company argues makes trading more fair. Citadel Securities has been one of the most vocal opponents of the plan and has urged the U.S. Securities and Exchange Commission to reject the application.
"Its approval would be bad for U.S. equity markets," Nazarali said.
Nazarali was also asked if it would help Citadel Securities' business if it would list publicly or further separate from Citadel, which has a large hedge-fund business.
While the businesses are "completely separate" and there are "strong Chinese walls" between them, Citadel Securities needs to do a better job of telling the story that it is independent, he said. Any decision to go public is "above my pay grade."
Before it's here, it's on the Bloomberg Terminal.
LEARN MORE