Brexit Concerns Show in European Stocks' Valuation, Volatility
European benchmark index underperforms S&P 500 by almost every measure.
by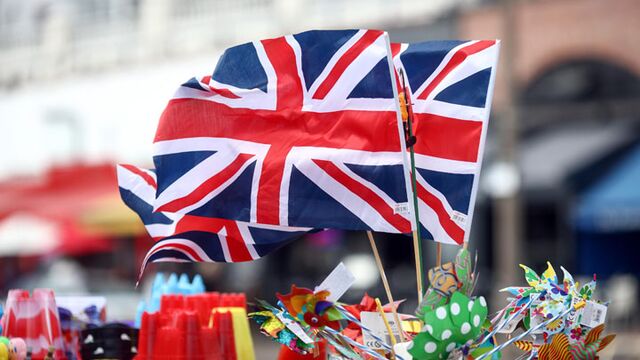 European equities are trailing U.S. shares this year in terms of performance and valuation while seeing outflows of $36 billion and rising volatility as investors slash exposure to the region, spooked in part by the vote on British membership of the European Union.
The benchmark Stoxx Europe 600 Index is on track to record its biggest first-half underperformance versus the Standard & Poor's 500 Index since 2013. The index is down 5.8 percent year-to-date, while the S&P 500 is up 3.3 percent.

Relative to expected earnings, European stocks are the cheapest compared with U.S. peers since early 2015. The Stoxx 600 currently trades at 15.1 times earnings expected in the next 12 months, while the S&P 500 trades at 16.9 times, according to Bloomberg data.

The discount is even bigger when looking at price-to-book ratios, with the Stoxx 600 trading at 1.7 times book value, well below 2.8 times for the S&P 500. This is the widest gap since Bloomberg started compiling the price-to-book ratio for the Stoxx 600 in 2002.

European stocks have also experienced higher relative volatility. While the U.S. VIX trades at 14, Europe's VStoxx trades at 23, a much higher gap than the 10-year average of 4.5.

It's in the investment flow data however that concerns about a so-called Brexit have been most visible. Europe equity funds have seen $36 billion in net outflows since the start of the year, reversing nearly a third of 2015's inflows, according to data from Bank of America Merrill Lynch.
Funds have seen net outflows for 17 straight weeks. Goldman Sachs Group Inc. strategists said in a June 6 report that U.S. investors have been among the biggest sellers of European stocks, as they are very sensitive to shifts in risk aversion.
Europe's discount to the U.S. is not justified by economic data from both regions, says Roland Kaloyan, head of European equity strategy at Societe Generale SA, who points out that European growth forecasts have been resilient while the U.S. GDP outlook has been cut.
Kaloyan argues that European stocks' poor performance compared with the U.S. is set to end.
For Barclays Plc equity strategists including Dennis Jose, equity investors have already priced in a high probability of a vote to leave the EU on June 23. They said in a May 31 report that both equity risk premium and implied volatility on European stocks versus U.S. are near historical highs.
Michael Bloomberg, the founder and majority owner of Bloomberg LP, the parent company of Bloomberg News, has publicly supported the campaign to keep the U.K. in the EU.
Before it's here, it's on the Bloomberg Terminal.
LEARN MORE