Blair Sees U.K. Rejecting Brexit as He Attacks Boris Johnson
by and
Former prime minister says ex-mayor's position is 'strange'

Blair foresees higher turnout at referendum than for elections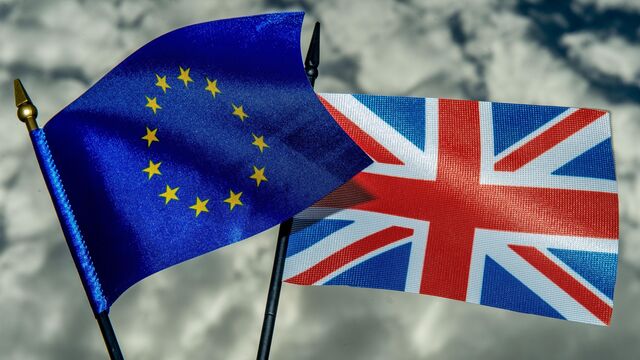 Former Prime Minister Tony Blair said he expects Britain to vote to stay in the European Union, as he defended David Cameron's conduct during the campaign and attacked former London Mayor Boris Johnson for backing a so-called Brexit.
"I think we will remain," Blair said in an interview in London on Wednesday. "But of course it's a referendum; if you look at the opinion polls, it's very close. You've got to be concerned about it."
Blair, a strong advocate of British engagement with the EU during his decade in office from 1997, said he expects turnout in the June 23 vote to be "substantially higher" than for a general election. "I think people do understand it's a decision with seismic consequences," he said.
A narrowing of polls over the past week or so has raised the likelihood of an unprecedented British exit from the EU. The Number Cruncher Politics Brexit Probability Index has risen to 24.4 percent from 17.4 percent on May 24. Cameron has fought a campaign based on warnings of economic decline if there's a vote to leave, while the "Out" camp has focused on a pledge of reduced immigration.
Cameron, who on Tuesday evening made his second prime-time television appearance to argue for EU membership, had "fought the campaign you would expect from him and you want from him," Blair said.
For Johnson, who announced what he described as an "agonizingly difficult" decision to campaign for Brexit in February, after previously making the case for EU membership, Blair had only criticism.
'Don't Do It'
"One of the things I find strange is when people say: 'Look, I had to agonize over this decision,"' he said. "This is not one of those decisions. This is a decision where you should only be for 'Leave' if you're absolutely clear. If you're not clear, don't do it."
Blair said Johnson is in "a strange position" as an advocate for Brexit.
"If you've been in government and been mayor of London, you know how big this decision is with those consequences," he said. "If Britain leaves, you're going to get the beginnings of what will be an economic shock for the country. How can you not think you're at least going to suffer several years of economic insecurity?"
Asked if that makes it harder for him to see Johnson as a possible prime minister, Blair replied: "I might find it hard anyway."
'Absurd Situation'
Blair's disdain wasn't just reserved for Johnson. He also referred, without naming him, to Brexit-supporting Justice Secretary Michael Gove's comment last week that "people in this country have had enough of experts."
"We've now got to the somewhat absurd situation where if someone's an 'expert,' that's the worst insult you can level," Blair said. "Occasionally, rational evidence is a good thing to work on."
In an interview that ranged across his time at the top of politics and also as a Middle East envoy, Blair also launched his strongest attack yet on the current Labour Party leader, Jeremy Corbyn. He said it's hard to see how Britain would be able to find common ground with a Donald Trump presidency in the U.S. and rejected the idea that retail entrepreneur Philip Green should lose his knighthood over the collapse of BHS Ltd. Blair said the rise of social media means that Cameron faces a tougher job as prime minister than he did.
Blair defended his policy of supporting the enlargement of the EU to include eastern Europe in 2004, which saw large numbers of migrants coming to Britain in the aftermath.
"One of the things that's missing from this European debate is the advantage to Britain and to the British national interest of having an enlarged European Union," he said. "It was the policy of Margaret Thatcher, of John Major. We should be glad that these countries are bound into the EU. Compare Poland today and the Ukraine. Which is in the better state?"'
Watch Next: Tony Blair - Corbyn 'Standing By' as Syria Barrel-Bombed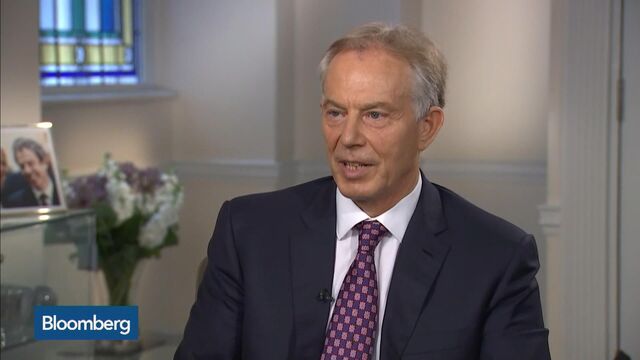 Before it's here, it's on the Bloomberg Terminal.
LEARN MORE