Photographer: Michael Short/Bloomberg
Tesla Will Become a $700 Billion Gorilla, Top Investor Suggests
Ron Baron holds 1 percent of the electric carmaker's shares. He expects to reap a fortune.
by
Billionaire investor Ron Baron predicted that Tesla Motors Inc. will become one of the biggest companies in the world over the next decade or two, growing twentyfold to a market value of about $700 billion.

His comments on Tuesday sent shares up 6.2 percent, the most since February. Baron, chairman and chief executive officer of Baron Capital Management, is one of Tesla's biggest investors. His firm has amassed a stake in the electric-car company worth about $325 million, or 1 percent of its total market value. He spoke about the investment on financial news network CNBC. 
Baron, 73, said there's a "very good chance" he'll own the Tesla stake for 10 to 20 years, expecting returns of $6 billion to $7 billion over that time. Having purchased shares at about $210 on average, that would imply a market value of from $640 billion to $722 billion and an annual return ranging from 15 percent to 30 percent for the foreseeable future. 

"This could be one of the largest companies in the U.S.—in the whole world," Baron said. "Every three or four months, I go visit the factory, and I want to make sure it's developing the way I want it to develop. ... They are making this factory like the product itself." 
Tesla recently sold $1.4 billion in stock to help pay for a massive expansion, preparing for its forthcoming Model 3 release and to boost production to 500,000 vehicles in 2018—an ambitious target that's been widely dismissed by Wall Street. Baron said the stock sale will probably be the last time Tesla needs to raise money for a while, if ever again. He cited Tesla CEO Elon Musk's investments in the company's battery factory and a cutting-edge paint shop as strategic moves that will soon pay off.  
"The competition is not anywhere," said Baron, whose stake in Tesla increased in value by about $20 million after his comments. "They could have caught him four or five years ago, but they can't catch him now. He's too far ahead."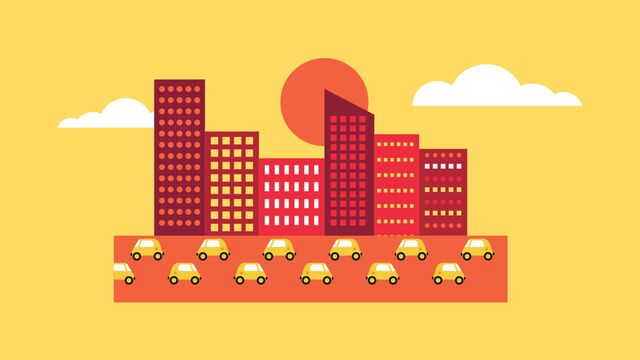 Before it's here, it's on the Bloomberg Terminal.
LEARN MORE