Ruane Cunniff Cuts Valeant Pharmaceuticals Stake Almost in Half
by
Firm's Sequoia Fund slid 27% as drugmaker's shares plunged

Valeant falls further today as CEO cuts 2016 earnings forecast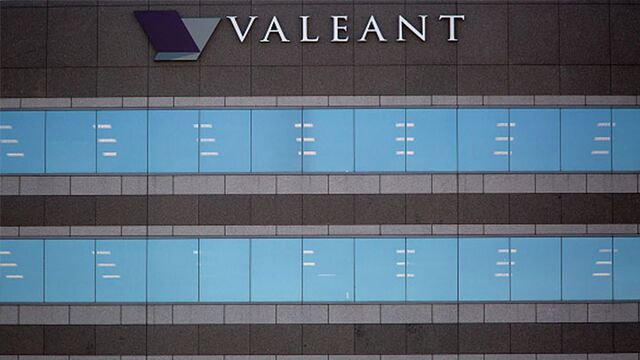 Ruane, Cunniff & Goldfarb, once the largest shareholder in Valeant Pharmaceuticals International Inc., cut its stake in the troubled drug maker almost in half, according to a regulatory filing Tuesday.
The manager of the $5.1 billion Sequoia Fund said it owned 4.7 percent of Valeant as of March 31, down from 9.2 percent. David Poppe, Ruane's chief executive officer, said last month that the mutual fund had significantly reduced its Valeant holding without providing details.
The Sequoia Fund at one time had more than 30 percent of its assets in Valeant, whose shares have tumbled about 90 percent in the past year. The fund, once a top performer, lost 27 percent over the past 12 months, trailing more than 99 percent of peers, according to data compiled by Bloomberg.
Valeant plummeted Tuesday as new CEO Joseph Papa cut 2016 earnings and sales forecasts, marking a major reset point as the once high-flying company tries to get back on its feet.
Before it's here, it's on the Bloomberg Terminal.
LEARN MORE