Portugal Is Discussing Caixa Geral's Capital Needs With ECB, EU
by
News on planned Novo Banco sale expected in 'couple of weeks'

Finance Minister says he's not planning to seek debt relief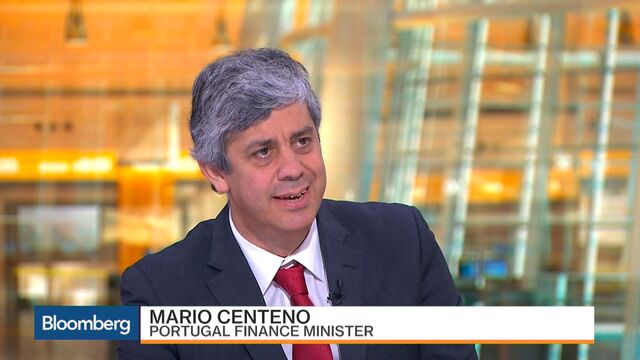 Portugal is holding talks with the European Central Bank and the European Union about the capital needs of state-owned bank Caixa Geral de Depositos SA, Finance Minister Mario Centeno said.
Lisbon-based Caixa Geral, Portugal's biggest bank by assets, will also get a new board and a new industrial plan focusing on "domestic activity," Centeno said on Tuesday in a Bloomberg Television interview in New York with Vonnie Quinn and Mark Barton. "Of course to do that we need capital. We are discussing this issue with the authorities in both Frankfurt and Brussels."

European antitrust regulators haven't yet made a decision on a proposed recapitalization of Caixa Geral, Ricardo Cardoso, competition spokesman for the European Commission, told reporters in Brussels on Tuesday.
While Portugal exited its three-year international bailout program in 2014, it's still dealing with pending issues including bad loans at banks. Portugal is among the six European countries with a non-performing loan ratio above 10 percent, according to the country's central bank.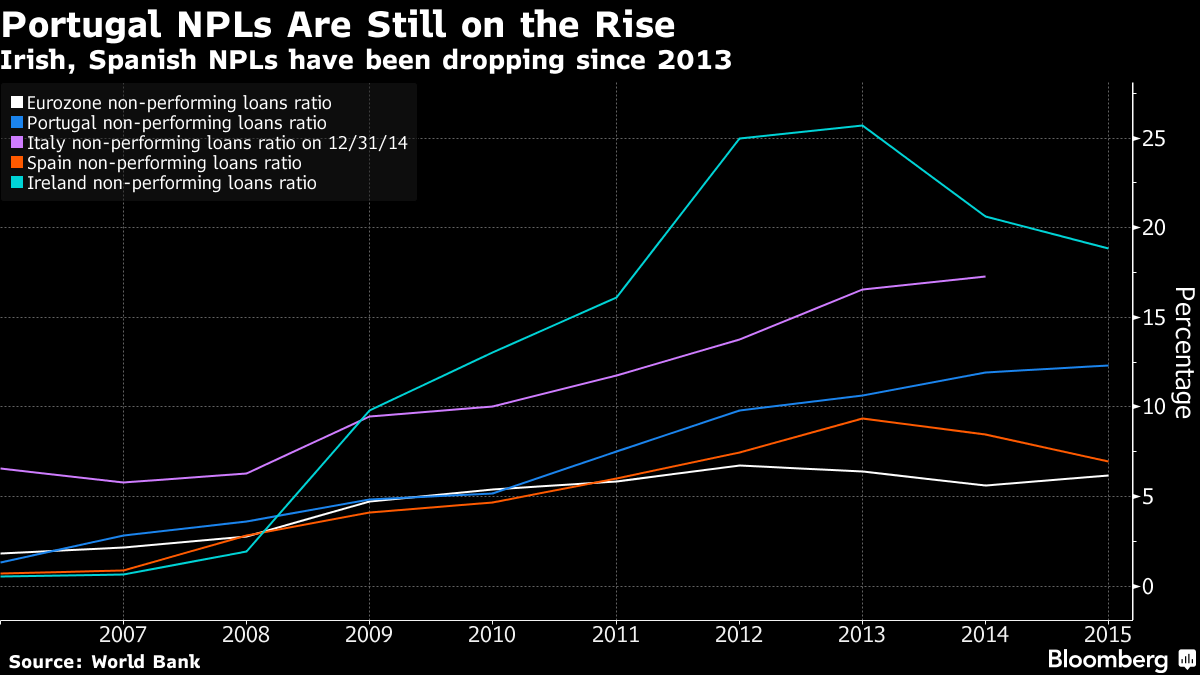 The Bank of Portugal is making its second attempt to sell Novo Banco SA, which was formed following the rescue of lender Banco Espirito Santo SA in 2014.
"We are a couple of weeks away from having news on that process," the minister said.
Debt Relief
Centeno said it's not part of his government's plan to seek more debt relief from the EU. "A European solution for debt will definitely be our preferred solution, nothing especially tailor-made for Portugal," he said. The government is focused on meeting this year's budget deficit target, according to Centeno.
Portugal aims to narrow its budget deficit to 2.2 percent of gross domestic product in 2016, below the EU's 3 percent limit. It forecasts debt will decline for a second year to 124.8 percent of GDP in 2016.

Prime Minister Antonio Costa was sworn in at the end of November and is reversing state salary cuts faster than the previous administration proposed, while increasing indirect taxes. Costa says his minority Socialist government will be propped up in parliament by the Left Bloc, Communists and Greens, which haven't always followed the Socialists in backing European budget rules in the past.
"Parliamentary support for the government is not in question at this stage," Centeno said.
Before it's here, it's on the Bloomberg Terminal.
LEARN MORE