Ashley Candor Wins Over Lawmakers at Sports Direct Hearing
by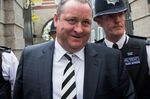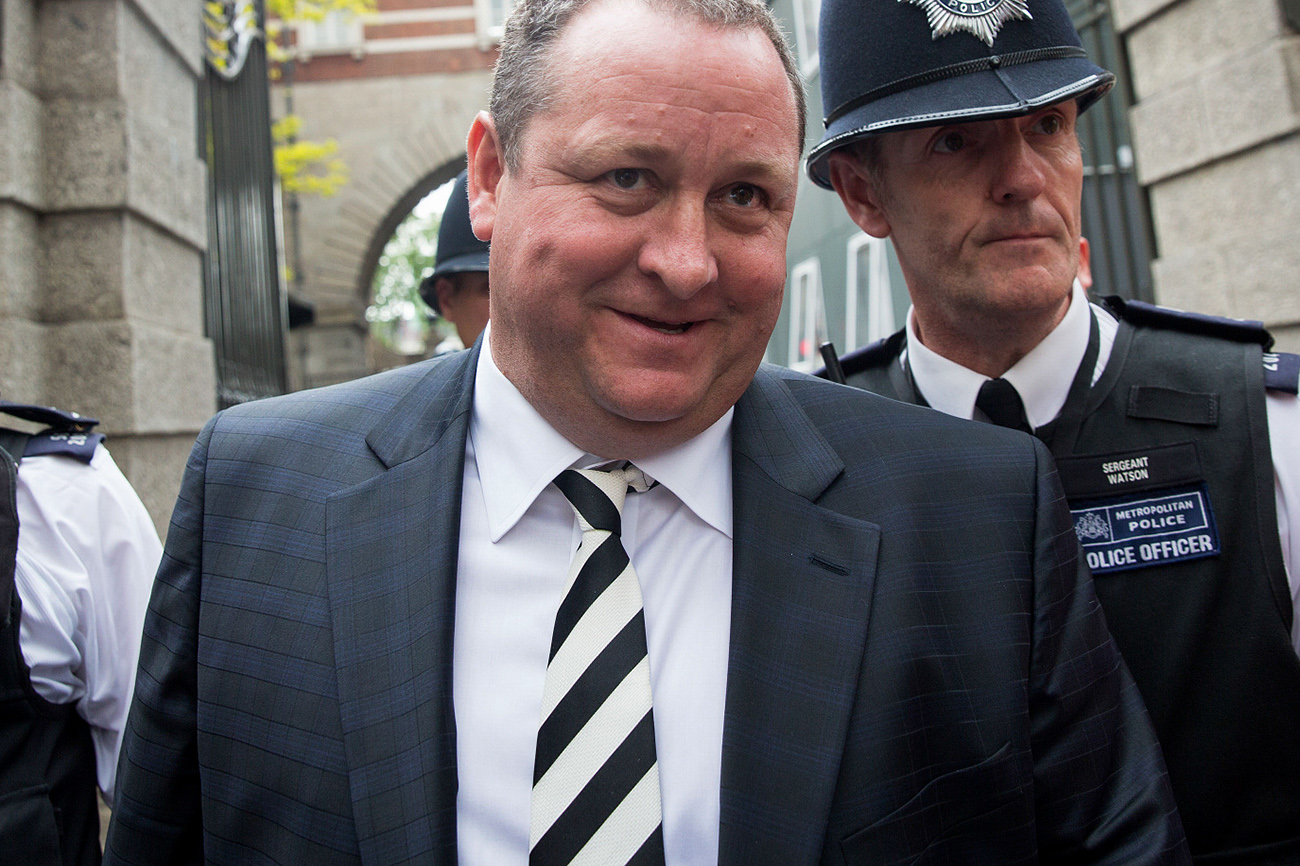 Mike Ashley, the billionaire founder of Sports Direct International Plc, won praise from U.K. lawmakers on Tuesday for his openness in discussing past failings in the retailer's working conditions and governance.
After initially giving a series of abrupt, one-sentence answers to questions from members of parliament, Ashley's testimony drew plaudits at the end of the 80-minute session.
"You've been generous with your time and generous with your answers," said Iain Wright, chair of the business, innovation and skills select committee. Last week, Ashley informed the committee he wouldn't show up, only to change his mind two days ago.
The government's investigation into working practices at Sports Direct was sparked by a newspaper report last year alleging that the company's policy of searching warehouse staff at the end of a shift meant it effectively paid below the minimum wage. Ashley acknowledged that delays to staff leaving the warehouse were "unacceptable" and sought to assure lawmakers that the issue had been corrected. He said he was happy to have committee members visit the depot unannounced in future.
Shares Gain
Sports Direct shares extended early gains after Ashley's appearance, rising 5.4 percent to 383.2 pence at the close in London, their biggest gain since March. Since the Guardian newspaper's report was published in December, the stock has tumbled 44 percent, slashing the value of Ashley's 55 percent stake.
Sports Direct's use of zero-hours contracts, where staff are given no guaranteed minimum amount of work, has been criticized by lawmakers in the past. Ashley said 80 percent of the retailer's staff are employed on a temporary basis, but that its growth couldn't have been achieved any other way.
The labor-intensive nature of fulfilling online orders meant Sports Direct required ten times more staff than before the boom in Internet retailing, he said, adding that it would have been "physically impossible" to employ them all on permanent contracts.
Investor Concerns
Questioned over why other retailers were able to employ more staff on permanent contracts, Ashley asked not be treated unfairly and repeatedly said he couldn't be held responsible for "every single thing" that happens at Sports Direct.
That comment didn't wash with investors such as Piers Hillier, chief investment officer at Royal London Asset Management.
"Mr. Ashley frequently suggested that he has no oversight or knowledge of large parts of the company's business," Hillier, whose funds own 0.18 percent of Sports Direct, said in a statement. "It is critical that these issues are addressed and the likelihood of this being achieved will be greatly increased by strengthening independent oversight on the board."
BHS
Asked about efforts to save collapsed department-store chain BHS at the end of the hearing, Ashley said he wanted to buy the business "100 percent."
BHS is set to be liquidated, leading to as many as 11,000 job losses, after none of the potential buyers were able to meet the working capital requirements needed to save the business, administrator Duff & Phelps said last week.
"It's a logical fit with Sports Direct because of the extreme value that Sports Direct is known for," Ashley said. "I'm not a saint, but you could have made a success of that business."
(
Updates with closing share price.
)
Before it's here, it's on the Bloomberg Terminal.
LEARN MORE