Global Oil Demand Is Growing 'Strongly,' Leading Trader Says
by
Trafigura says U.S. and China gasoline leading demand growth

Shell CEO says oil demand to grow 1.5 million barrels a day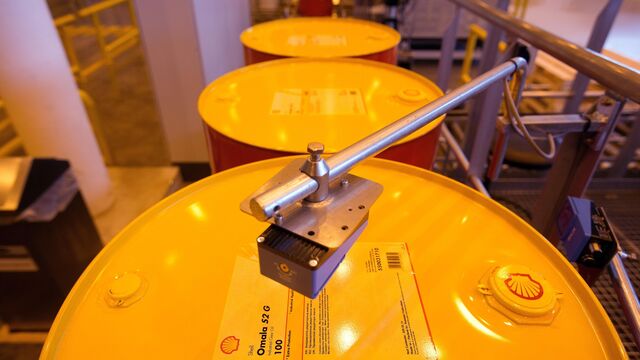 Trafigura Group Pte has joined other leading energy trading houses in saying oil demand is growing "strongly" this year, suggesting that OPEC's cheap oil strategy is spurring consumption despite weak economic growth in China and other emerging nations. 
"Strong consumption growth", led by gasoline demand in the U.S. and China, Trafigura said in its interim report on Tuesday. The Singapore-based company said it's now trading more that 4 million barrels day of crude and refined products for the first time, up 46 percent year-on-year.
"The much-anticipated rebalancing of supply and demand now seems within reach," Trafigura Chief Executive Officer Jeremy Weir said.
As oil's rallied more than 80 percent since January to $50 a barrel, most analysts have focused on supply, especially declining U.S. oil production and unplanned stoppages in Canada and Nigeria, but a growing number of traders and producers are pointing to buoyant demand. The boss of Royal Dutch Shell Plc said on Tuesday oil demand was set to grow 1.5 million barrels a day in 2016, higher than the 1.2 million forecast by the International Energy Agency.
The increase in consumption has largely been driven by gasoline as lower fuel prices spur people to buy news cars -- often larger, less efficient models -- and drive them further. U.S. gasoline demand will average 9.3 million barrels a day this year, surpassing the peak set in 2007, the EIA said in its most recent monthly report.
Marco Dunand, the CEO and found of Geneva-based Mercuria Energy Group Ltd., one of Trafigura's competitors, said last month that oil demand could grow by 1.5 million barrels a day to 1.8 million barrels a day in 2016.
"The rebalancing is happening a bit faster than anticipated because of the disruptions," Dunand said. "Demand is also stronger than expected" in countries from India to the U.S., he said.
Oil ministers attending last week's meeting of the Organization of Petroleum Exporting Countries also expressed optimism about the outlook for global oil demand.
"From the beginning of the year until now, the market has been correcting itself upward," U.A.E. Oil Minister Suhail Al Mazrouei told reporters in Vienna.
Before it's here, it's on the Bloomberg Terminal.
LEARN MORE