business
Germany Pushes EU to Close Loophole in Rules on Emissions
By and
Italy's Transport Minister says no anomalies on Fiat cars

Germany questioned Fiat's emissions systems after probe
Germany wants the European Union to tighten a loophole in vehicle-emissions rules that allowed carmakers to reduce pollution controls in certain conditions, part of the heightened scrutiny in the wake of Volkswagen AG's diesel-cheating scandal.
European regulations allow automakers to adjust exhaust systems for safety reasons, but after testing more than 50 models, Germany doubts that such controls "could be fully and solely justified by the need for engine protection," the country's Transport Ministry said in a document prepared for a Tuesday EU meeting obtained by Bloomberg.
As a result, Germany wants the EU to add a clause saying that automakers need to explore the "best available technologies" before being allowed to turn off emissions controls to protect the vehicle. "Wording this exception more precisely would increase legal certainty," the ministry said.
Germany has already acted against auto manufacturers pushing the boundaries of existing regulations. In April, it got Volkswagen and other German car companies to agree to voluntarily recall 630,000 vehicles in Europe to upgrade temperature-control setups on diesel emissions systems. Germany has also been in a spat with Italian authorities and Fiat Chrysler Automobiles NV over similar systems.
A dispute between German regulators and the Italian-American carmaker came to a head on May 19, when Fiat refused to meet with German Transport Minister Alexander Dobrindt to discuss findings of an emissions probe, and his Italian counterpart told Dobrindt to effectively leave Fiat alone. Dobrindt said he had doubts as to whether Fiat's cars are in line with rules for emissions certification.
Italian Transport Minister Graziano Delrio said at the meeting that no defeat devices were found in any cars tested in Italy and that Fiat cars under scrutiny didn't show any anomalies. In Milan trading, Fiat shares rose 4 percent, the most in nearly two months.
Watch Next: The Long Rise and Rapid Fall of Volkswagen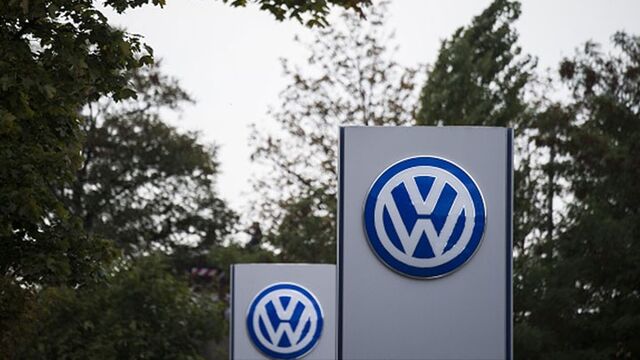 — With assistance by Tommaso Ebhardt
(
Update with comment from Italy's Transport Minister in last paragraph.
)
Before it's here, it's on the Bloomberg Terminal.
LEARN MORE