Floods, Protests Risk Denting French Economic Recovery
by and
Railway Union SUD-Rail ready to strike into soccer tournament

Total says Donges refinery is still blocked by workers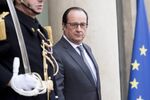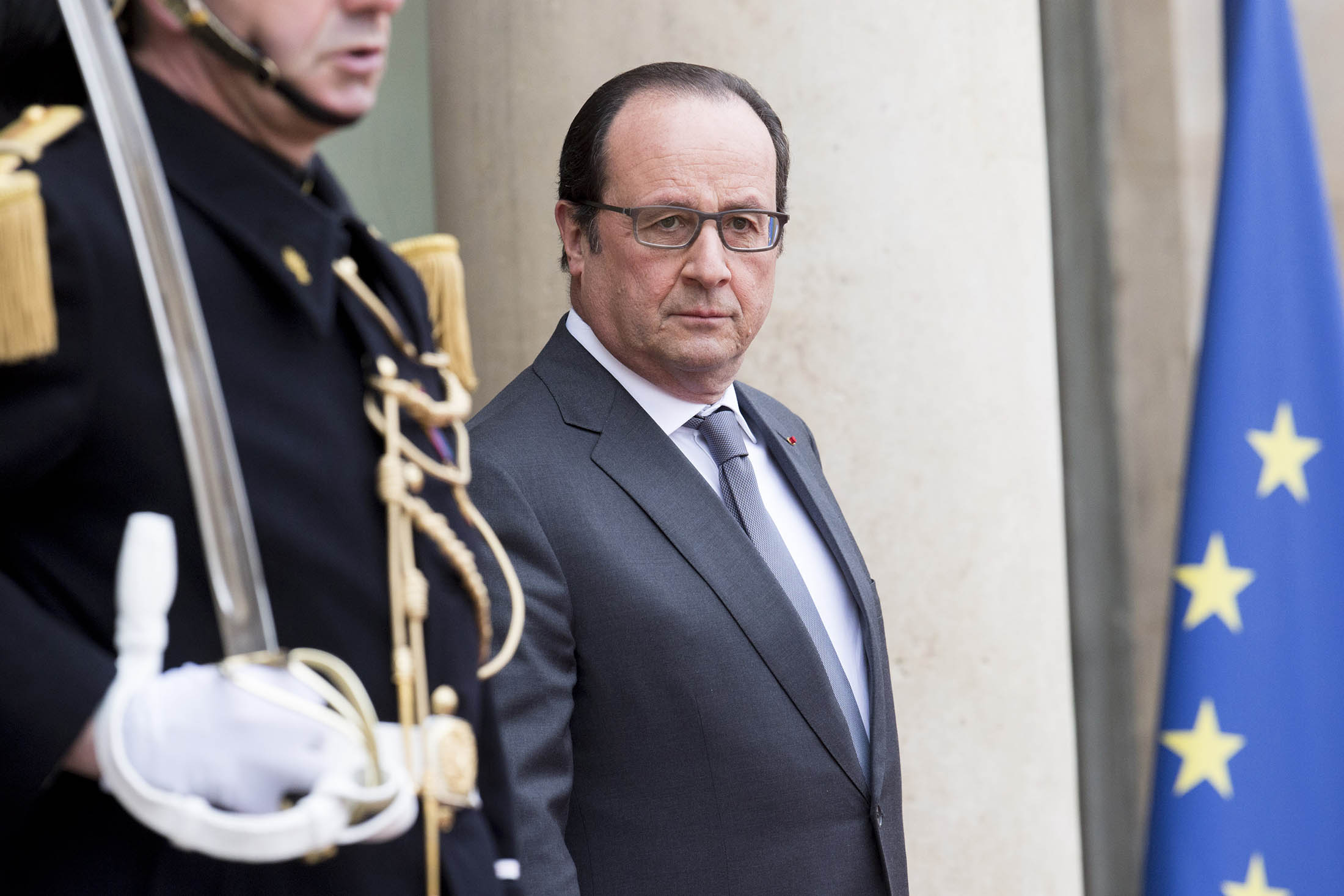 Persisting social unrest and torrential rains risk damping France's economic recovery.
At a time President Francois Hollande is struggling to maintain economic momentum, the costs of floods and strikes hitting refineries, railways, ports and air traffic may compound an expected second-quarter slowdown just when the recovery was starting to feed through into the labor market.
Insurance executives met with government officials in Paris Monday to assess the cost of flooding as the Seine river receded from its highest levels in more than three decades. Meanwhile, railway operator SNCF said strikes and protests against the government's labor reform plan are costing it 15 million to 20 million euros a day.
"Social unrest and the floods won't play well with the French recovery story," said Claus Vistesen, chief euro-zone economist at Pantheon Macroeconomics Ltd, based at Newcastle, in a telephone interview. "The second quarter is already set to be significantly weaker than the first as the surge in investment and consumer spending won't be sustained."
No Flood Impact
While French Finance Minister Michel Sapin said on Sunday that he doesn't expect last week's floods to have an economic impact, the French insurance-industry association AFA estimated the costs may reach 600 million euros ($681 million) on June 3. MAIF, one of France's biggest insurance companies, said expenses may be as much as 2 billion euros, the Figaro daily reported.
Faced with record low approval ratings, Hollande has pledged that disruption to the transport system would be over by the time the Euro 2016 international soccer tournament begins across France on June 10. The clock is ticking as the French railway system is facing a sixth day of strikes. And Air France-KLM shares fell as much as 5.7 percent Monday as Air France pilots are still threatening protests even after the airline warned a strike will hurt positive momentum.
If the government doesn't retract its labor reform, railway union SUD-Rail will continue striking into the Euro 2016 soccer tournament, "and that is going to hurt," spokesman Fabien Villedieu said in comments broadcast on iTele.
Staying Power
A strike at the Le Havre oil terminal which has lasted for 15 days has been extended by a further 48 hours, with 80 percent of workers voting to support the protest, Agence France-Presse reported Monday, citing CGT union. Total said a restarting process is ongoing at the Feyzin, Normandie and Grandpuits refineries while the Donges refinery is still blocked by about 30 workers even though 94 percent of them decided last week to end their labor action.
The French economy grew 0.6 percent in the first quarter, its fastest pace in a year, as corporate investment picked up and joblessness began to fall. Economists expect the expansion to slow in the three months through June, a deceleration that may be amplified by the strikes and protests. The Bank of France will give an indication of how dramatic a change to expect when it publishes its monthly gauge of business sentiment Wednesday.
"If the strikes continue both in transport and energy, it risks having a negative impact on the second quarter," said Francois Cabau, an economist at Barclays in London . "In the longer term, the impact on the image of France is anything but positive."
The Paris region tourism government agency CRT last week said business is facing "serious risks" and called on authorities to end protest actions which it said are undermining a recovery following terrorist attacks in January and November 2015.
"This recovery looks like it has staying power," said London-based Citigroup European economist Guillaume Menuet. "Still, continued strikes through June could make the government's task harder."
Before it's here, it's on the Bloomberg Terminal.
LEARN MORE