China's Xi Opens U.S. Talks With Plea Not to Fear Disputes
by
Top leaders meet for annual economic and security dialogue

South China Sea tension, economic policy among dialogue topics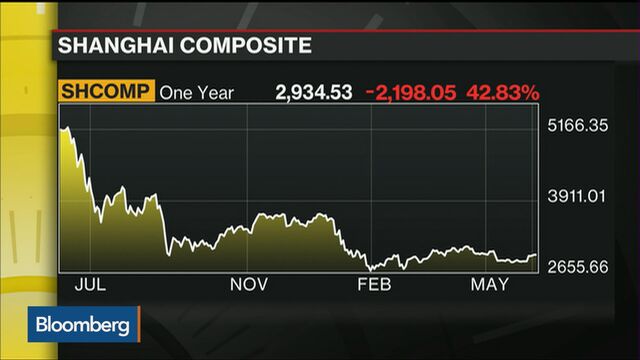 President Xi Jinping opened an annual meeting of top U.S. and Chinese officials by highlighting areas of cooperation, striking an accommodating tone even as tensions simmer over China's land-reclamation in the South China Sea.
QuickTake Territorial Disputes
The world's two biggest economies have seen tangible benefits in the areas of economic-policy communication, military exchanges and a landmark climate-change agreement in December, Xi said Monday at the start of the two-day Strategic and Economic Dialogue in Beijing. He said China and the U.S. shouldn't fear disagreements.
"It's not scary to have disagreements," Xi said. "The key is not to use disagreements as an excuse for confrontation. Some disputes may not be solved in a short time. Both sides should put themselves in each others' shoes and manage them in a pragmatic and constructive way."
While Xi didn't mention any points of contention, the two sides have butted heads over the U.S.'s strategic pivot to the region and China's more assertive foreign policy, which has included land reclamation on disputed features in the South China Sea. That issue dominated discussions at a security forum in Singapore over the weekend, with U.S. Defense Secretary Ashton Carter saying that China risked building a "Great Wall of self-isolation" through its actions in the water body.
"We are looking for a peaceful resolution to the dispute in the South China Sea and oppose any country resolving claims through unilateral action," U.S. Secretary of State John Kerry said Monday after Xi's speech.
'Common Interests'
The Chinese president didn't cite any specific sticking points between the two powers. Non-confrontation and the need to shelve of disputes to pursue mutual benefits were the messages he chose to send in the most senior-level annual dialogue mechanism between two countries. China and the U.S. have "vast common interests" in the Asia-Pacific region, which shouldn't become "an arena of competition," he said.
The annual dialogue concludes Tuesday and is being led by Vice Premier Wang Yang and State Councilor Yang Jiechi on the Chinese side, and Kerry and Treasury Secretary Jacob Lew from the U.S.
Kerry also urged cooperation between the two sides in preventing North Korea from expanding its nuclear weapons capabilities. Xi received a high-level delegation from Pyongyang in Beijing on Wednesday, signaling they may be seeking to repair ties further strained by North Korea's fourth nuclear test in January.
"We believe it is imperative to keep the pressure on North Korea in order to halt any and all actions that threaten its neighbors and the threaten peace and security of the region," Kerry said.
Lew said ahead of the talks Sunday that China must improve monetary-policy communication as the country takes on an increasingly larger role in the global economy.
Before it's here, it's on the Bloomberg Terminal.
LEARN MORE