World
Why It's Impossible to Talk About Just One Chinese 'Economy'
Bloomberg News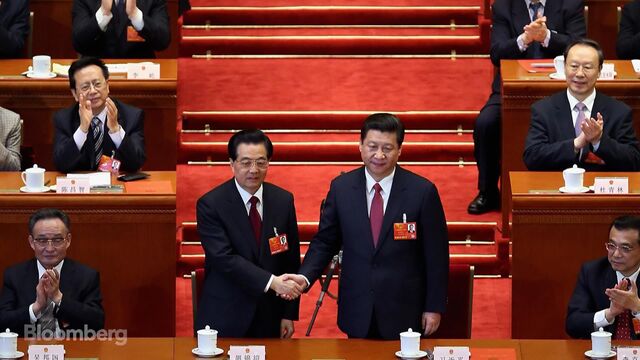 China's industrialization since the late 1970s has outstripped any other in history. But with wages no longer cheap and the labor force now shrinking, the nation finds itself at a watershed: upgrade, or succumb to the middle-income trap that has seen countries in South America, Africa and Asia stumble before they grew rich. 
It's a challenge that's playing out in different ways across the nation as growth rates splinter and lives are turned upside down. Here's a snapshot of how these forces are reshaping this continent-sized economy.
The biggest economy
You're probably carrying a little bit of Guangdong with you right now, whether it's in the form of an Apple product or a pair of Levi's jeans. This southern province is the factory to the world. Manufacturing prowess and pro-business policies have driven incomes in some parts—like the high-tech city of Shenzhen—close to U.S. levels.
But other areas are struggling as factories head inland or overseas to cut costs. Guangdong's challenge now is to upgrade all over again and lead the next stage of China's development. 

The fastest-growing region
For years, inland Chongqing took a different tack, with heavy state control directing development. When its party boss Bo Xilai was imprisoned on corruption charges in 2013, the future looked bleak. But today, Chongqing boasts the country's fastest economic growth rate as lower costs lure factories from the coast.
The major producer of cars and motorcycles for companies like Ford is becoming an emerging player in the robotics industry. It's also using its river and rail links to open up China's under-developed west and forge overland transport links with Europe.
The region falling behind
Shanxi has about a quarter of China's coal output, and some of the country's biggest public and private coal companies. But as that industry stumbles, growth has stalled to among the slowest in the nation.
Efforts to find new economic drivers like high-tech manufacturing or tourism—including a vast distillery brewing China's favorite hard liquor, baijiu—haven't paid off yet. Like much of the rustbelt northeast, Shanxi faces some tough years ahead as excess capacity is cut and jobs are lost.

The trillion-dollar club
Shandong—home to Tsingtao Beer and appliance maker Haier—is the latest province to reach $1 trillion in annual output, the third member of the club after Guangdong and Jiangsu. Its balanced economy has it all: agriculture, fisheries, oil fields, and a burgeoning manufacturing industry.
Yet even here, many factories are struggling to break out of their low-cost shackles as raising prices risks turning off global customers. Innovation and branding power—neither of which have been China's strong points—will be key to its economic future. 

The challenges faced by these four regions—with a combined population of a quarter of a billion people—highlight the stresses and strains taking place across the country.
Their fates will go a long way to determining whether the 21st century belongs to Asia, or whether China becomes the biggest victim yet of the middle-income trap, failing to boost innovation and productivity quickly enough to compensate as its workforce becomes more expensive.
(
Corrects spelling of province in map.
)
Before it's here, it's on the Bloomberg Terminal.
LEARN MORE