A $28 Trillion Challenge to Smash the Glass Ceiling
How do you fix a problem that affects half the world's population?
By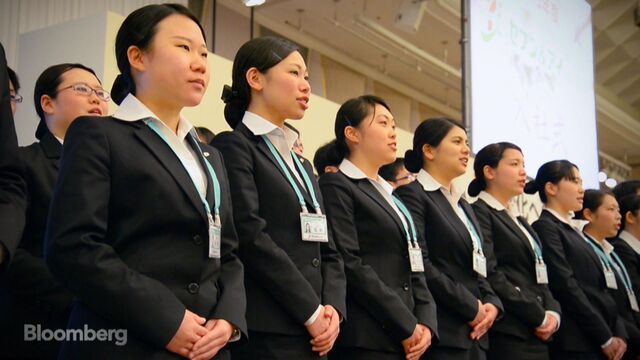 Men dominate the world of work.
In the Middle East and North Africa only 25% of women are economically active, while as much as 75% of global unpaid work is done by women.
"If women are half the people, they should have a fair shot at contributing to our economy in a way that is more equal with men than maybe we've seen in the past," explains Lisa Kassenaar, who oversees diversity reporting for Bloomberg News.
But having a fair shot is not easy when the majority of the world's largest companies are run by men, with fewer than 20% of decision-makers on corporate boards occupied by women.
In 2015 it emerged that fewer women run big companies than do men named John. Even in more affluent places like North America, 25% of female employees feel their gender has held them back. 
And yet a recent study from the McKinsey Global Institute found that $28 trillion could be added to global annual GDP by 2025 by advancing women's equality.
So with countless benefits and a large potential for growth, what's preventing women from smashing the glass ceiling in business and politics?
---
Forward Thinking: Making Sense of Tomorrow's Problems

A six-part series that seeks to understand the challenges facing our world using the latest Bloomberg data and analysis. Watch on Bloomberg TV and Bloomberg.com.