Rome's Mayoral Hopeful Takes Aim at Europe
by
Five-Star candidate Raggi is frontrunner to become mayor

June city elections pose test for Prime Minister Renzi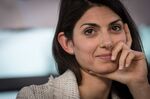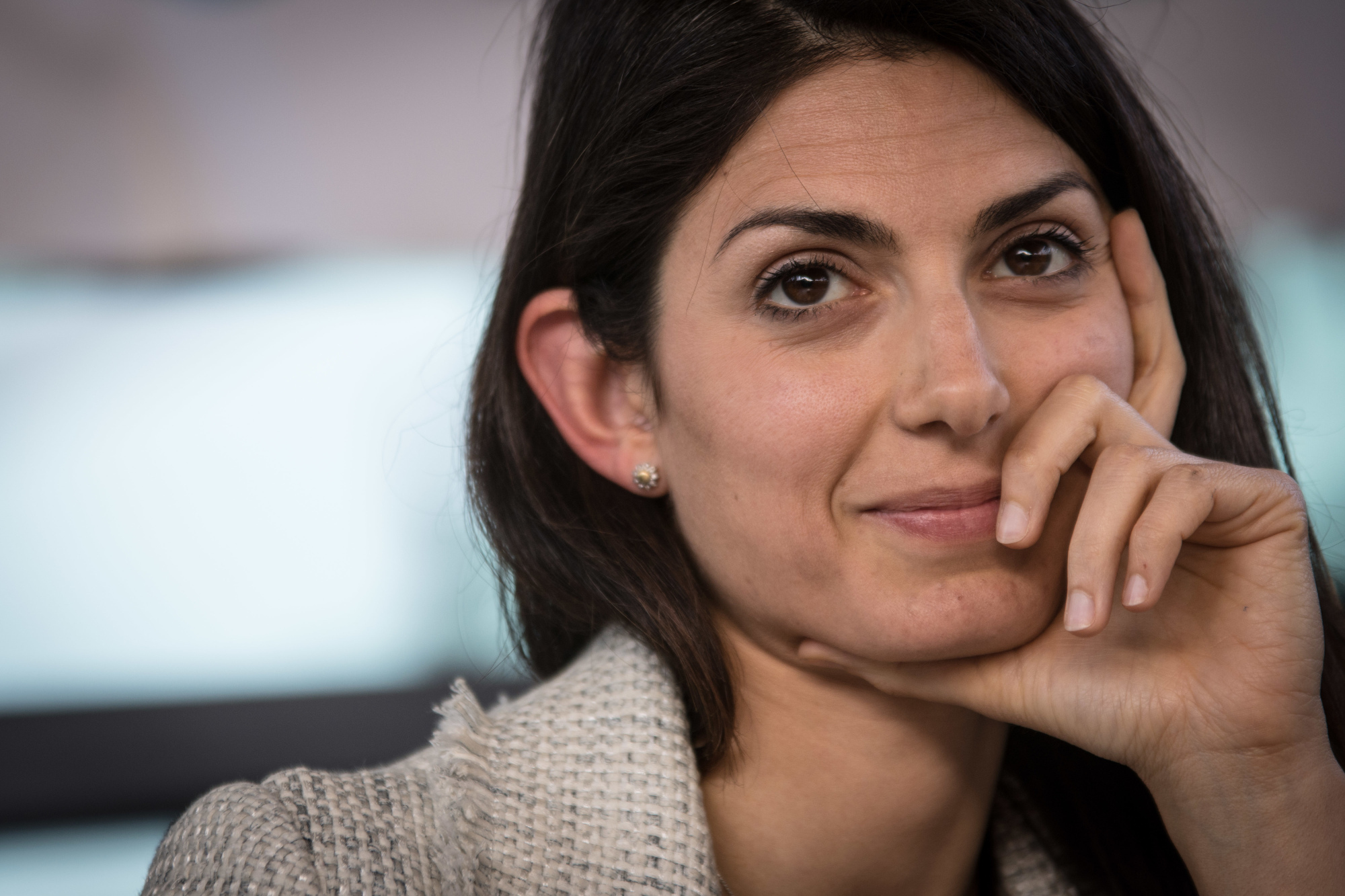 On the pavement on the outskirts of Rome, a small crowd is clapping rhythmically, chanting "Honesty! Honesty!" against the din of car horns from the traffic backed up on the Via di Boccea.
At the center of the huddle, Virginia Raggi, a 37-year-old former lawyer running to become the city's next mayor. She is denouncing Rome's political old guard as crooks.
"They have destroyed this city, stolen our present and our future," she tells her growing band of supporters. "We won't abandon you."
Raggi, a city counselor, has been winning the confidence of many Romans. Yet the Five Star Movement, known as M5S, she represents is one of the populist parties giving Europe's establishment nightmares.
Thirteen million voters go to the polls on June 5 and 19 in cities including Milan, Naples and Turin. A victory in the Eternal City would hand the Euroskeptics of M5S their biggest win yet and deal a blow to Prime Minister Matteo Renzi's efforts to convince Italians he can make good on his pledge to end years of stagnation.
Winning in the Cities
One opinion poll by the Demos & Pi institute last month, before a ban came into force, credited Raggi with 30.5 percent of the vote in the first round, against 24.5 percent for Roberto Giachetti, from Renzi's Democratic Party, or PD. The poll projected Raggi would win the run-off by almost 10 percentage points to become Rome's first female mayor, though observers suggest the race may have narrowed in the last week.
For more on the rise of populism in Europe, click here.
Local government has become fertile ground for Europe's populists. In Germany, the anti-euro Alternative for Germany has won seats in eight of the country's 16 state assemblies three years after it was set up. In France, the National Front has won control of several towns while Podemos runs Spain's two biggest cities.
Those movements are all attracting voters "who want to take back control of their lives," Raggi said in an interview this week.
The journey from protest movement to party of power is changing the populist movements. Podemos, gearing up for a second Spanish election in six months, points proudly to its track record in Madrid and Barcelona while National Front leader Marine Le Pen has disowned her father Jean-Marie's more extreme views on immigration.
National Ambitions
M5S is pushing policies like the guaranteed minimum income that have won support in countries like Switzerland and the Netherlands, while Raggi's professional approach on the campaign trail is a far cry from the shouting and swearing of party leader Beppe Grillo, a former comedian.
Raggi may be focused on the mayoral election for now, but with Grillo hinting he may be ready to step back, her sights are set beyond that.
"Local elections serve to get power at local level," she said. "But for us there is only one objective -- to govern."
The next general election is due by early 2018 and while Renzi's PD is still the most popular party more than two years after he took office, its lead is narrowing. An opinion poll by the Ixe Institute last month credited the PD with 30.5 percent of the vote, compared with the 40.8 percent it won in the 2014 European election. M5S was on 28.1 percent while the anti-immigration Northern League had 14.8 percent.
Establishment Fears
Renzi joined rallies in Rome, Turin and Bologna this week in an attempt to limit the damage. He is also focusing on what he calls "the mother of all battles," a referendum in October on his attempt to end revolving-door governments with a reform of the Senate. Renzi has pledged to quit if he loses that referendum.
Raggi laughs when asked to comment on a recent tweet by Martin Selmayr, chief of staff for European Commission President Jean-Claude Juncker who said a victory for M5S in Italy along with Donald Trump in the U.S. and Marine Le Pen's National Front in France would be "a horror scenario" for the west's biggest economies.
Raggi says this is just the establishment manipulating the "populism" label. But she also marks a subtle departure from her party's radical origins, stopping short of calling for Italy to drop the euro, one of Grillo's signature demands.
Juncker returned to the attack on Thursday at a conference in Brussels. "Everybody is running behind populists and becoming as populist as those they are following," he said. "The blind leading the blind."
In the Italian capital, the chaos of traffic, public transport and rubbish collection, as well as corruption and abysmal administration have fueled a backlash against anyone who's been in power. Raggi wants to overhaul the administration, institute tight checks on public contracts, slap more fines on drivers who double-park, buy hybrid electric buses, and deploy ticket-collectors -- more than a quarter of passengers ride buses in Rome without paying the fare.
Her main rival Giachetti is offering a more traditional recipe of arts festivals in the outlying neighborhoods, spot checks on fare-dodgers, and events to persuade tourists to come back more and stay longer. At a street market west of the Vatican, it's Raggi's message that is winning.
Butcher Alessandro Aquilini clasps her hand across a slab of beef as she promises to turn the city around.
"A bit of honesty," he says. "Corruption! We can't go on like this."
Before it's here, it's on the Bloomberg Terminal.
LEARN MORE