Bond Traders Wipe June Fed Hike Off Table on Job-Market Stunner
By
Futures imply practically no chance of increase this month

Data 'shock' makes July more likely than June: Bill Gross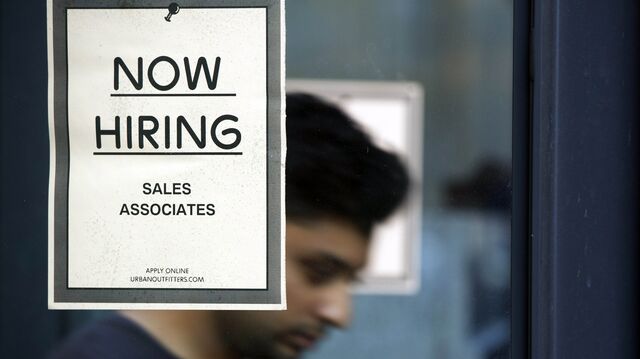 Bond traders have a message for the Federal Reserve: Don't even think about raising interest rates this month, and the window is closing on July too.
The world's biggest debt market soared Friday, driving yields lower, after government data showed U.S. employers added the fewest workers in almost six years last month. For traders, the figures drove the final nail in the coffin as far as bets that the central bank would lift rates when it meets June 14-15.

The probability of a June hike plunged to 4 percent, from about 22 percent before the report's release. It was 30 percent a week ago, when Fed Chair Janet Yellen said officials will raise rates "probably in the coming months" as they look for evidence of labor-market strength and a pickup in inflation.
The chance of a Fed move in the following meetings -- July, September and November -- are all below 50 percent, with only the final gathering of 2016, in December, seen as more than a coin toss. The probably of a December increase was at 60.5 percent, down from 76 percent before the employment data's release.
"It's enough of a shock to delay June into July for sure," Bill Gross, who runs the $1.3 billion Janus Global Unconstrained Bond Fund from Newport Beach, California, said in an interview on Bloomberg Television. "A number like this certainly cancels out, to my way of thinking, June, in combination with Brexit."
Shallow Cycle
The addition of 38,000 workers last month, the smallest gain since September 2010, followed downward revisions for the previous two months. The increase in May was less than the most pessimistic forecast in a Bloomberg survey.
"This morning it's all about pushing off June," Jeffrey Rosenberg, chief investment strategist for fixed income at New York-based BlackRock Inc., said on Bloomberg Television. "Right now we can say this is a one-off, it doesn't really change the longer-run trajectory in terms of payrolls. But the next report might have that effect."
The report also led traders to price in fewer Fed hikes for the years ahead. In two years, the effective fed funds rate will probably rise to just 0.83 percent, from 0.37 percent now, according to Bloomberg data using overnight index swaps. That implies less than two quarter-point increases to the Fed's range in that period.
July Glimmer
Some Wall Street analysts weren't ready to dismiss a possible July tightening, if certain conditions are met. One is that economic data need to signal strength in the U.S. job market. The second is that financial markets must get past the U.K.'s June 23 referendum on European Union membership, dubbed Brexit.
"Policy makers will want to see another round of data to convince them that the cycle is on track, making the July 26-27 FOMC meeting the next most likely date for the second rate hike this cycle," Jefferies Group LLC Chief Economist Ward McCarthy wrote in a report Friday. "Both a rebound in the labor market data and a relatively calm resolution of Brexit are preconditions for a July rate hike."