The Nuclear Plant Casualties of the Shale Boom Are Mounting
by
Natural gas glut, rising costs are squeezing nuclear's profits

Exelon says it's shutting Clinton, Quad Cities nuclear plants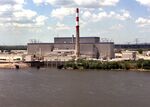 Two nuclear plants run by the biggest U.S. generator of the power have become the latest to succumb to a shale boom that's made natural gas cheaper to burn.
Exelon Corp.'s Clinton and Quad Cities reactors in Illinois will close after losing $800 million over the past seven years, the company said Thursday, adding that state measures to keep the reactors running have failed to materialize. The stations join at least four others that have or are slated to shut because of the glut of natural gas that has dragged prices of the fuel down by more than 80 percent since 2008.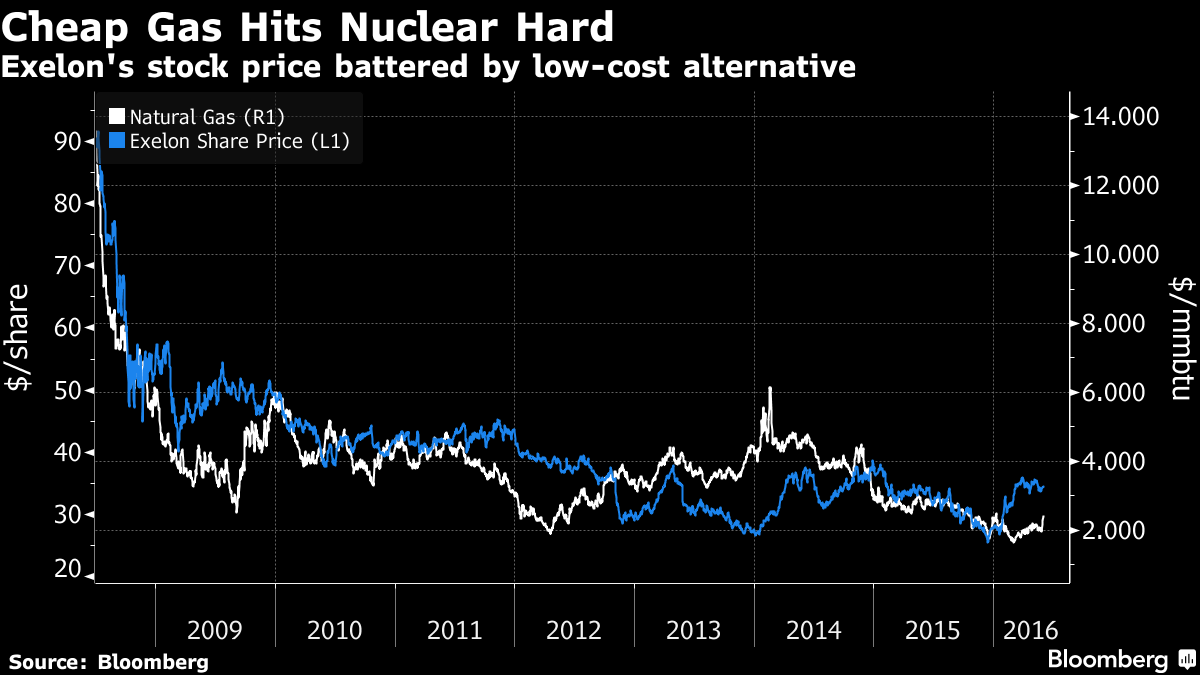 The downfall of U.S. nuclear plants is yet another testament to how the shale boom has upended energy markets, both in the U.S. and abroad. The surplus of domestic gas supplies has producers of the fuel sending cargoes to Asia, Latin America, Europe and the Middle East. It's crippling nuclear power generators who've already been buffeted by weak demand, rising operational costs and competition from wind and solar resources.
Related: Exelon Shutting Two Nuclear Plants After Legislation Fails
"Stagnating power consumption has compounded the problem, along with a jump in renewables, which run regardless of demand," Kit Konolige, a Bloomberg Intelligence utility analyst, said in a report published Thursday. "While gas generation has gotten cheaper, nuclear costs have been rising."
While the stock market has punished Exelon's share price, its customers in Chicago have benefited from gas's plunge. Wholesale power prices are at a record low this year, pricing data compiled by Bloomberg show.
The U.S. government has "limited tools" to support struggling nuclear reactors, Energy Secretary Ernest Moniz said Thursday in an interview at the Clean Energy Ministerial in San Francisco. "The driver really is the competition with gas in competitive markets."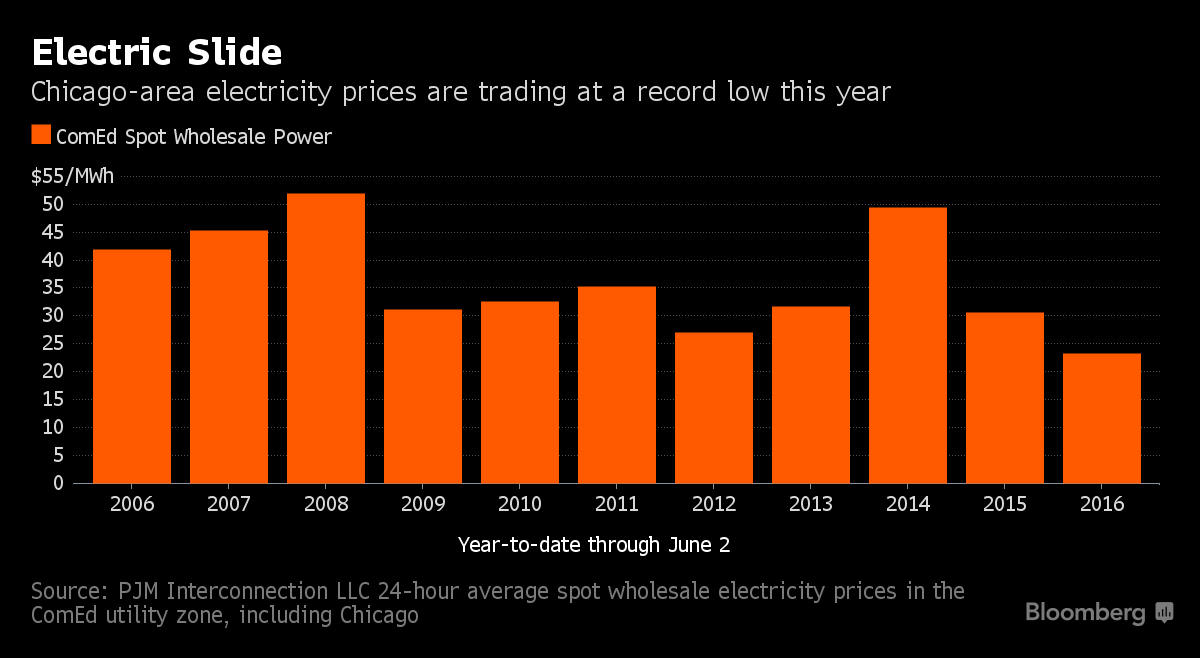 PJM Interconnection LLC, which manages the biggest U.S. electricity grid spanning parts of the Midwest, Mid-Atlantic and Northeast, said Thursday that it should still have enough power resources available to supply the region if Exelon's plants retire.
Other nuclear plants shutting due to financial woes include:
Dominion Resources Inc.'s Kewaunee in Wisconsin: Shut in May 2013
Entergy Corp.'s Vermont Yankee in Vermont: Shut in December 2014

Entergy's Pilgrim in Massachusetts: Slated to shut by June 2019
Entergy's Fitzpatrick in New York: Slated to shut by early 2017
Omaha Public Power District's Fort Calhoun in Nebraska: May close by end of 2016
Exelon's Byron in Illinois, Three Mile Island in Pennsylvania, as well as Ginna and Nine Mile Point in New York are at risk of early retirement, Fitch Ratings said in research published Thursday
Before it's here, it's on the Bloomberg Terminal.
LEARN MORE