business
Saudi Arabia Clarifies Position on Oil Market: Price Matters
By and
Oil Minister said higher prices needed to encourage investment

Deputy Crown Prince said $30 or $70 oil 'all the same to us'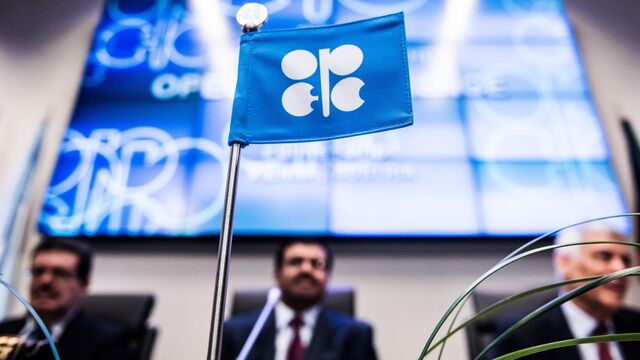 Saudi Arabia not only cares about crude oil prices but wants them to go higher to encourage investment in future production, the country's new energy minister said ahead of an OPEC meeting that failed to agree a deal to limit output.
Khalid Al-Falih, speaking at the opening of the OPEC meeting in Vienna, clarified the comments of the kingdom's powerful Deputy Crown Prince Mohammed bin Salman, who said Saudi Arabia didn't care whether oil prices were at $30 or $70. "They are all the same to us," the prince told Bloomberg in an interview in April.
The prince's comments reflect how the country will manage its internal affairs, including its capacity to weather extended periods of low prices thanks to ample foreign-exchange reserves, rather than a broader view about oil policy, Al-Falih said Thursday. The oil market is in good shape and prices will continue to recover, he said after the meeting in which members decided to stick to a policy of unfettered production.
"Saudi Arabia realizes that price is a key part of the oil-market formula: It balances supply and demand," Al-Falih told reporters in Vienna before the meeting in his most extended remarks since becoming minister last month. "We realize that a long time under lower prices doesn't bring enough supply to meet the rise in demand."
Oil has rallied about 80 percent from the 12-year low reached in January as depressed prices take their toll on supplies. Brent crude extended declines in London on news of the OPEC decision Thursday.
"The price is recovering but we are not there yet," United Arab Emirates Energy Minister Suhail Al Mazrouei said before the meeting, echoing Al-Falih's remarks. "We need some more appreciation on the price so that we could sustain the investments in the oil sector."
Record Cuts
The comments will be welcomed by fellow members of the Organization of Petroleum Exporting Countries and Big Oil and suggest concerns are growing in Riyadh that the current bust is sowing the seeds of the next boom. The global oil industry has embarked on a second straight year of spending cuts -- the first time it has done so since 1986-87 -- and executives expect a record third year in 2017, threatening a scarcity of supply.
"We realize that markets will balance at a higher price than what we have today and we just want to make sure we don't create a shortage and a concern among the industry that will drive prices up in a sharp way that will shock the system again," Al-Falih said.
Saudi Arabia is worried that unless the industry starts investing soon, the country will be unable to control prices during the next boom, according to people familiar with the kingdom's thinking, who asked not to be named to protect commercial relations. The industry faced similar problems in the early 2000s when the spending cuts of the late 1990s reduced supply just as China and other emerging countries demanded more oil.
Squeezed Producers
Saudi Arabia has led OPEC in sustaining output near record levels in recent years in an effort to squeeze out shale drillers in the U.S. and other non-OPEC producers. That strategy appears to be delivering results.
The International Energy Agency believes that non-OPEC production will drop by 800,000 barrels a day this year -- the biggest annual decline since 1992. The industry reduced capital spending by 24 percent last year and is expected to cut it by another 17 percent to about $330 billion this year, the IEA said in February.
Oil fields require constant investment to maintain production and companies need to drill hundreds of wells every year to discover new fields. Last year, explorers discovered the fewest oil reserves since 1952, according to estimates from Oslo-based consultants Rystad Energy AS.
Watch Next: The Beginning of the End for OPEC?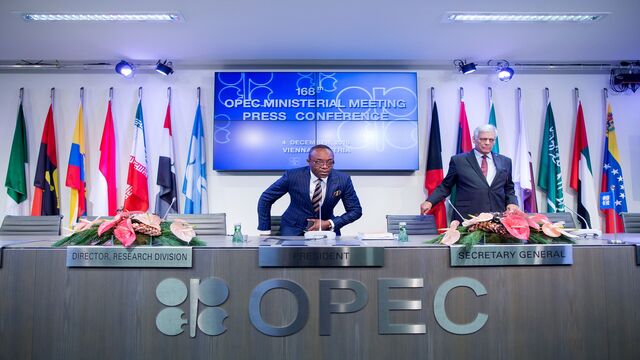 (
Updates with comment from U.A.E. minister in sixth paragraph.
)
Before it's here, it's on the Bloomberg Terminal.
LEARN MORE