JPMorgan Salesman Says He Was Fired to Make Bank Look Clean
by
Patrice Ktorza suing for unfair dismissal in London tribunal

Lawyer says he was victim as bank reacted to regulator's probe
Ex-JPMorgan Chase & Co. foreign-exchange salesman Patrice Ktorza was fired to appease regulators after banks were fined $10 billion for conspiring to manipulate currency markets, his lawyer said.
The former executive director is suing the bank for unfair dismissal in a London tribunal. He was "tossed overboard in an attempt to make JPMorgan look clean," his lawyer, Daphne Romney, said Thursday during questioning of executive Ryan O'Grady.
O'Grady said he suspended Ktorza last year for "partially filling" a trade, a practice the bank stopped salespeople from carrying out after a review of its practices in the wake of the scandal.
The scandal "reinforced in my mind how big an issue this was," O'Grady said. "The investigations into the FX business in my mind made it less acceptable that somebody at Ktorza's level would indeed make what was seemingly a basic error."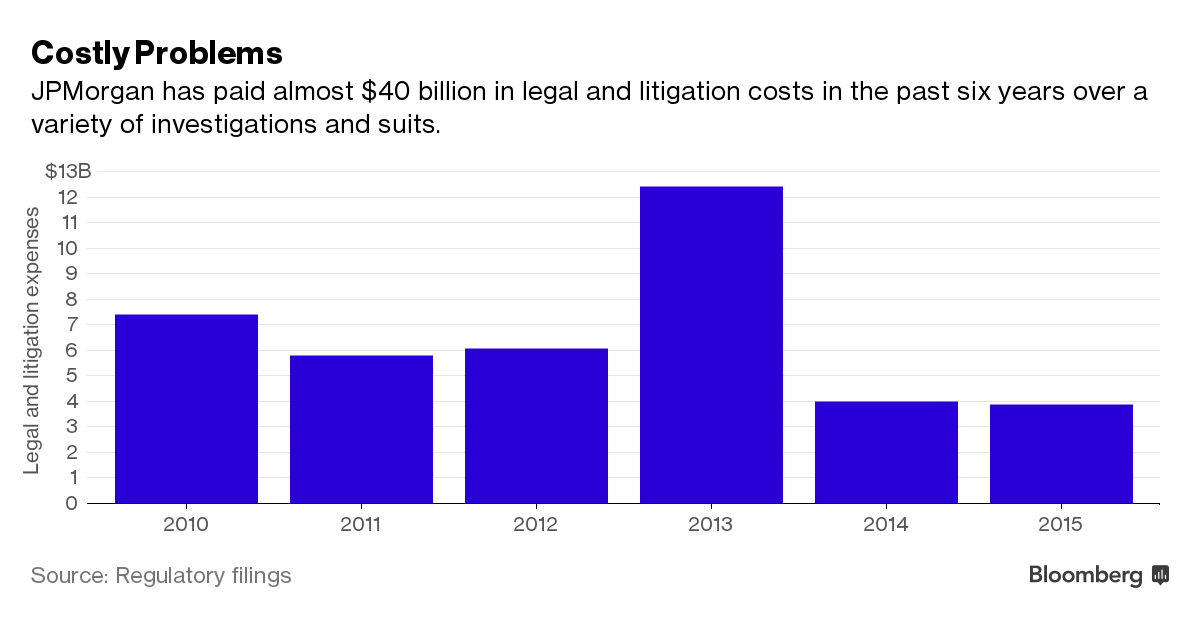 Ktorza, who was paid 290,000 pounds ($419,000), joins a growing list of foreign-exchange traders and salespeople to sue their former employers in recent months, claiming banks were too quick to dismiss workers while attempting to impress regulators. Two former Citigroup Inc. employees, Perry Stimpson and Carly McWilliams, won their cases after a judge found their managers failed to follow proper procedures when dismissing them.
JPMorgan had recently changed rules so that that only traders, not salesmen, could do "partial fill" trades. Banks "short fill" or "partial fill" an order when they are unable to fulfill the total value of the client's request at the required rate. JPMorgan salespeople were banned from short filling in an effort to prevent them from taking risks in the wake of the fines, O'Grady said. 
"Sales staff are not mandated to run risk," O'Grady said. "This is the exclusive domain of traders on whose trading book risk sits and for which they are ultimately accountable."
Ktorza was on his final employment warning when he made the error, according to a witness statement from O'Grady, the co-head of the global fixed income syndication business.
Disciplinary Hearing
During a disciplinary hearing on May 22 last year, Ktorza said he did not know he wasn't allowed to partial fill trades, according to O'Grady's witness statement. Ktorza said he thought JPMorgan's trading reforms, known as "Project January" were "ambiguous at best" and only related to client confidentiality, according to the statement.
Following the trade in question, a "visceral" confrontation took place between Ktorza and trader Karim Mir, who was attempting to fulfill the rest of the order, according to O'Grady's witness statement.
"Is there a turf war between sales and trading?" the judge asked.
"The relationship does have an inherent tension," O'Grady replied.
Compensation for an unfair dismissal claim like Ktorza's is capped at about 80,000 pounds, less than a third of his previous salary. Winnings are uncapped if claimants can prove they were victims of discrimination, or were fired for whistle-blowing.
The compensation can be secondary, however, if a ruling allows them to remove misconduct charges from their regulatory record.
Before it's here, it's on the Bloomberg Terminal.
LEARN MORE