Huawei Said to Face U.S. Query on Iran, North Korea Exports
Greg Farrell and Brian Wingfield
Commerce Department subpoenas ask about sales to rogue nations

Request comes before U.S.-China summit on economy and strategy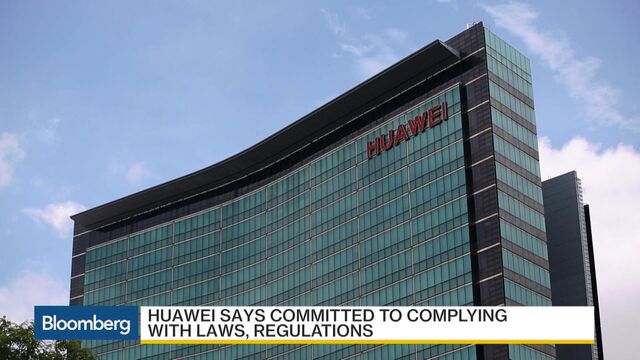 The U.S. government has asked Chinese mobile and telecommunications giant Huawei Technologies Co. to declare whether it's sending U.S. technology to rogue nations including Syria, Iran, North Korea and Cuba, according to people familiar with the matter.
The Department of Commerce has issued an administrative subpoena to the company's U.S. operations, based in Plano, Texas, said the people, who asked not to be identified speaking about the confidential probe.
The request reflects suspicions in Washington that Huawei, one of the world's biggest makers of smartphones and networking equipment, may be violating U.S. sanctions by providing blacklisted regimes with products containing American technology. The move, first reported by the New York Times, is likely to ruffle relations with Beijing less than a week before Secretary of State John Kerry and Treasury Secretary Jacob Lew travel to China for bilateral meetings on strategic and economic cooperation.
The Commerce Department, through a spokesman, said it wouldn't comment on active investigations. 
Huawei, which competes with Apple Inc. and Samsung Electronics Co. in smartphones and Ericsson AB in networking gear, said in a statement it complies with laws in markets where it operates, including export controls imposed by the United Nations, the U.S. and Europe. It declined to comment specifically on a U.S. inquiry.
The company "actively cooperates with the relevant government agencies, including the Department of Commerce, regarding Huawei's compliance with export control laws," it said in a statement.
The Commerce Department's move comes three months after the government acted to block U.S. exports to China's second-largest maker of telecommunications gear, ZTE Corp., over allegations that the company re-sold U.S. technology to Iran. ZTE replaced some of its top management at the request of the Commerce Department.