Europe Stocks Little Changed After ECB; Oil Shares Fall on OPEC
by and
ECB maintains key rates, Draghi says reforms lag measures

Stoxx 600 falling this week after best month since November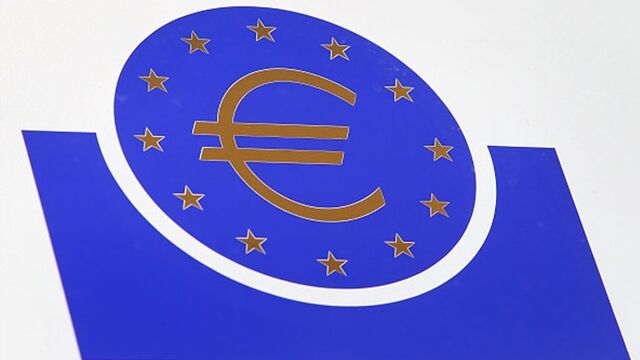 European stocks were little changed after Mario Draghi kept broadly similar inflation forecasts for the euro area, while energy producers fell after OPEC members failed to agree on a new output ceiling.
The Stoxx Europe 600 Index added less than 0.1 percent at the close of trading. Total SA and Technip SA fell at least 1.6 percent after the Organization of Petroleum Exporting Countries stuck to its policy of unfettered oil production. Carmakers advanced as the euro fell against the dollar, helping exporters.
Meanwhile, the ECB kept its inflation forecasts for the next two years unchanged, while slightly increasing its prediction for 2016. President Draghi called on governments to play a bigger role in cementing the region's pickup, and said the central bank will embark on corporate-bond purchases starting June 8.
"We know it's extremely difficult for OPEC to reach any kind of agreement because the countries don't have the same agendas," said Pierre Mouton, who helps manage about $9 billion at Notz Stucki & Cie in Geneva. "Maybe they would have done something if oil prices were at $40 or below. With oil near $50, there is less incentive. The ECB decision did not come as a surprise -- nothing was really expected as of today."
After falling as much as 5.4 percent from an April 20 high, European shares regained momentum at the end of May. The Stoxx 600 on Friday came within 0.2 percent of that peak as better-than-forecast data fueled optimism that the U.S. economy could withstand higher interest rates. Still, gains have unraveled this week as global growth worries resurfaced, dragging the benchmark yesterday to its worst two-day drop in four weeks.
Federal Reserve officials meeting on June 15 will decide whether to raise interest rates. Traders are pricing in a 20 percent chance of a hike this month, and a 52 percent probability in July.
Among stocks active on corporate news, Voestalpine AG gained 4.3 percent after announcing plans to invest in a stainless steel mill in Austria and forecasting annual earnings similar to the previous year. Moneysupermarket.com Group Plc tumbled 6.4 percent after Jefferies Group LLC downgraded the price-comparison website operator to hold from buy, citing tough market conditions.
Before it's here, it's on the Bloomberg Terminal.
LEARN MORE