Coke Bottler Shows Spanish Women the Way to the Top
by
Catalan heiress is latest female chair of large listed company

Women chair more boards in Spain than in Germany, France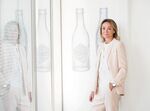 Sol Daurella has been in training for her new job as chairwoman of Coca-Cola European Partners Plc, the biggest independent bottler of the drink, her whole life.
The job is a crowning achievement for Daurella, who won the spot as a result of a merger of her family's Coca-Cola Iberian Partners with two other regional bottlers that was announced last year. She was executive chairman of the family business, which has been bottling the beverage since securing an accord in 1951 under the dictatorship of Francisco Franco.
"My passion for Coke has been something very natural and inherited," Daurella, 50, said on Tuesday as the company started trading on Euronext Amsterdam following the merger's completion in May. "There was a lot of hard work, passion and I had a great mentor who was my father. He brought me up in a way that I wasn't programmed for anything else than Coke."
With Thursday's listing of the stock in Madrid, Daurella also became the newest member of a growing club -- Spanish women heading company boards. The change is a step forward for corporate governance as well as gender equality in Spain, said Mireia Las Heras, research director of the International Center for Work and Family at Barcelona's IESE business school.
"Even if a women was the heiress, one or two decades ago, she wouldn't have been chosen for this position," Las Heras said. "Some progress has been made." The other women to chair boards at companies in representation of inherited wealth are Banco Santander SA's Ana Botin -- scion of a dynasty that has helped run the bank since at least 1895 -- and Esther Alcocer Koplowitz of Fomento de Construcciones y Contratas SA.
Progressive Strides
While some may continue to associate the country with a conservative, machismo culture, Spain has been making progressive strides for years.
In 2008, former Prime Minister Jose Luis Rodriguez Zapatero appointed Europe's first cabinet with a majority of females in it and Carme Chacon, his defense minister, visited Spanish troops in Afghanistan while seven months pregnant. The mayors of Spain's two biggest cities -- Manuela Carmena in Madrid and Ada Colau in Barcelona -- are women. And women have been running with the bulls in Pamplona for about four decades.
'Social Barriers'
"The social barriers for women to progress have largely been lifted, although some psychological barriers remain," said Custodia Cabanas, professor of organizational behavior at Instituto de Empresa business school in Madrid. "Of course, there is still much more to do."
If CCEP takes its place on Spain's IBEX 35 benchmark -- which some say could happen as soon as December after meeting trading requirements to enter the index -- the number of women chairing companies on it would rise to four. In addition to Botin and Alcocer, supermarket company Distribuidora International de Alimentacion SA is chaired by Ana Maria Llopis, a Princeton-educated physicist. Alcocer's company has attracted a takeover bid by Mexican billionaire Carlos Slim.
That compares to the two women chairing companies on the French CAC 40 index and one on Germany's DAX index.
More Progress
Still, Spain has work to do in getting more women in the boardroom and across the board, said IESE's Las Heras.
"There has been more progress in Spain in comparison to some other European countries but that is not to say that Spain is necessarily doing all that well," said Las Heras. "More companies should be working on promoting the role of women managers because it is positive for them."

In 2015, there were about 80 women on IBEX 35 boards compared with 382 men, making up more than 17 percent of the total compared with 5.1 percent in 2006, according to a study by Atrevia, a consulting firm, and IESE. Still, Spain lags behind its neighbors, with the European average for large listed companies at 20 percent.
CCEP Challenge

At CCEP, Daurella and Chief Executive Officer John Brock, have their work cut out for them, according to analysts. The new company will be operating in markets without growth and hostile to sugar-based beverages, said Richard Withagen, an Amsterdam-based analyst at Kepler Cheuvreux. Still, the company has forecast annual pre-tax savings of up to $375 million a year within three years of closing.
More females at the top will help the company perform better, Daurella said. With 70 percent of consumer decisions taken by women, diversity "will definitely help you understand your consumer and perform better in the marketplace," Daurella said.
Before it's here, it's on the Bloomberg Terminal.
LEARN MORE