California's Weird Senate Race Has Republicans Rooting for a Democrat
The state's runoff primary system has some GOP strategists crossing party lines and backing Loretta Sanchez in a bid to thwart Kamala Harris.
By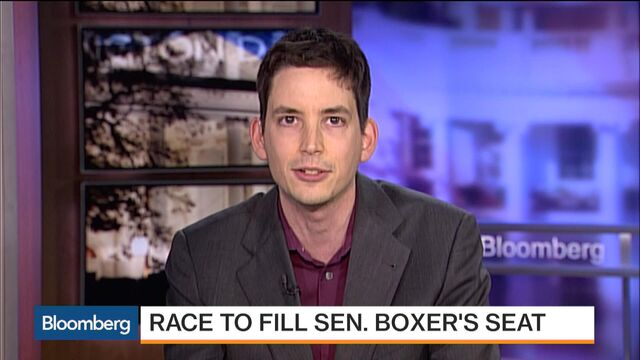 A dozen Republicans are competing to succeed U.S. Senator Barbara Boxer, whose retirement is opening one of California's two seats for the first time since 1992. But prominent GOP consultants are talking up a Democrat: Representative Loretta Sanchez, a 10-term congresswoman from Orange County, a longtime Republican stronghold.