'OPEC Is Back' With Renewed Focus on Unity, Says New Chief
by
Producer group will regain the confidence of the oil market

Perception of divisions within the group was a concern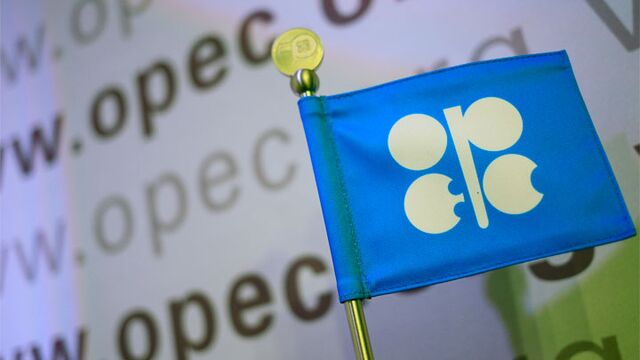 OPEC is making a comeback as it overcomes "temporary difficulties" with a renewed focus on unity, said the group's newly appointed top official.
"We are going to work to regain the unity of the organization and the confidence of the international community, particularly the industry and the markets," said Mohammed Barkindo, the Nigerian oil official named Thursday as the next secretary-general of the Organization of Petroleum Exporting Countries. "OPEC is back, stronger."
The group, which produces about 40 percent of the world's crude, failed to agree on a new output ceiling at its biannual meeting in Vienna, but ministers were united in their optimism that global oil markets are improving. It was also able to select Barkindo to replace current Secretary-General Abdalla El-Badri, an issue it couldn't agree on last year.
"The fact that OPEC has decided a secretary-general today after so many years of haggling is in itself a positive signal," Barkindo said in an interview in Vienna. "They demonstrated today to the whole world that we are one, strong organisation."
Internal Differences
Barkindo, who was acting head of OPEC in 2006 and previously ran Nigerian National Petroleum Corp., will assume OPEC's top job on Aug. 1. El-Badri, a 76-year-old Libyan who has held the role for nine years, was originally due to step down in 2012 after serving the maximum two terms, but his tenure was extended at successive meetings as members were unable to agree on a replacement.
Saudi Arabia and Iran, OPEC's arch rivals, adopted a more conciliatory tone in Vienna than in the past, with Riyadh promising not to flood the market and Tehran saying it was ready to listen to its counterpart. Just two months ago, differences between the two regional powers caused the demise of a proposal to freeze production at a summit in Doha.
"I have heard from most of the ministers expressing their concerns about the perception of lack of unity among member countries, particularly in the last couple of years," Barkindo said. "We will work together to ensure that despite the various interests within the organization, we remain united."
Watch Next: The Beginning of the End for OPEC?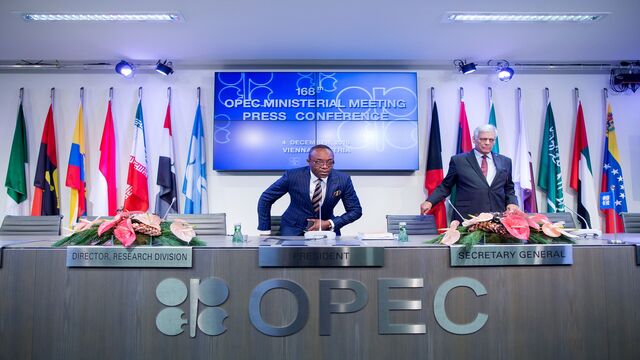 Before it's here, it's on the Bloomberg Terminal.
LEARN MORE