VW CEO Looks Toward Taxi Apps to Move Past Diesel Scandal
by and
New VW strategy through 2025 to be presented in mid-June

Mueller accelerating efforts to make Volkswagen more nimble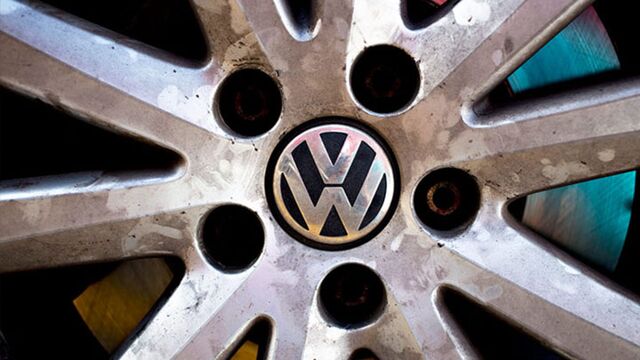 Volkswagen AG Chief Executive Offer Matthias Mueller signaled he's ready to divert money from classic carmaking into apps and software as Europe's biggest automaker seeks to sketch out a future beyond the emissions-cheating scandal.
Mueller, speaking in Berlin where he unveiled a partnership with Uber Technologies Inc. competitor Gett, said the switch will require a review of the company's current portfolio to free up funds for future growth. Volkswagen announced a $300 million investment in Gett last week.
"I do assume that in the next 10 to 20 years we'll still make money with the classic automotive business, but we also want to transform ourselves into a mobility-services provider," Mueller said Wednesday in a Bloomberg TV interview. An "appreciable portion" of Volkswagen's sales by 2025 will come from units like Gett's ride-hailing business, Mueller said.
A new business unit to focus on car-sharing and other mobility services is among eight key initiatives Mueller is due to present in about two weeks. Since taking over in September in the aftermath of the scandal, the 62-year-old Volkswagen veteran has sought to accelerate a comprehensive overhaul, control ballooning costs and make the 12-brand behemoth more agile.
The current lineup is probably too complex, Mueller reiterated. "We will certainly need to consider whether it's sustainable in the current form" to free up funds needed for investment in new mobility services, he said.
For more on how Renault-Nissan is investing in new mobility, click here.
The crisis has taken its toll on Volkswagen, especially its namesake car brand, which was already struggling before the crisis. The carmaker's biggest unit suffered an 86 percent plunge in first-quarter earnings amid discounting to lure customers into showrooms. Restoring earnings at the VW brand is vital to make the group less dependent on profits from its Audi and Porsche units.
The manipulation has sent shock waves across the industry and triggered VW's first annual operating loss since 1993. The company has set aside 16.2 billion euros ($18.2 billion) for repairs, fines and lawsuits. Volkswagen needs to finalize a settlement over tainted U.S. vehicles by June 21.
Watch Next: VW's Mueller Says Gett Deal First Step to Transform Company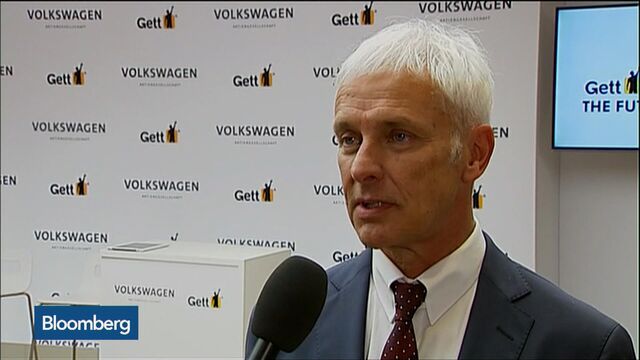 Before it's here, it's on the Bloomberg Terminal.
LEARN MORE