U.K. Banking Expansion Hits Brexit Hurdle for Handelsbanken
By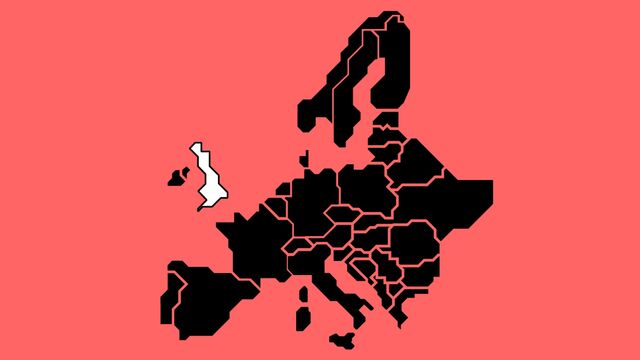 The Nordic bank with the biggest ambitions in the U.K. may need to adjust its business there as Britain votes on its future in the European Union.
Moody's Investors Service says Svenska Handelsbanken, Sweden's third-largest bank, could see the value of its U.K. assets take a hit in a way that would disrupt its expansion there.

"If Brexit leads to a stark, prolonged, depreciation of the pound versus major currencies, including the Swedish kronor, then you have a negative impact on the income that Handelsbanken repatriates from the U.K.," said Andrea Usai, an analyst at Moody's. "In addition, the value of the assets, liabilities and capital could obviously change."
"More importantly, Handelsbanken, as part of their strategy, is expanding in the U.K., which they consider as one of their home markets," he said. "They are committed to growing in the U.K. Deterioration in the operating conditions in the U.K., albeit moderate, could reduce the pace of growth in the country."
The pound sank on Tuesday after a Guardian newspaper poll put the 'Leave' camp in the lead ahead of Britain's June 23 referendum. A Bloomberg poll of polls shows 44 percent of voters backing a so-called Brexit with 41 percent in favor of remaining, though a probability calculation still suggests the U.K.'s departure as unlikely.
Handelsbanken, which has about 200 branches in the U.K., says its business won't suffer should Britain choose to leave the EU.
"Our assessment is that, if there will be a Brexit, it will not affect our business and our U.K. bank to any great extent," said Johan Wallqvist, a spokesman for Handelsbanken. "We are of course closely following what's happening and if Brexit happens, it won't be overnight. There will be time to make adjustments in the future."
The prospect of negative interest rates in Sweden and Denmark into 2018, as well as tougher capital requirements, has made Scandinavia a less hospitable environment for banks in which to operate. Though lenders have mostly responded by cutting costs, they're increasingly hunting for ways to generate revenue. That's prompted some to focus more on areas such as wealth management, while others are turning to markets where the interest-rate environment is more benign.
Tougher regulation is forcing banks to monitor closely how much profit they make against required capital. Using that measure, Handelsbanken's U.K. operations were its most profitable last quarter. The unit's return on allocated capital was 15.6 percent. That compares with 10.6 percent for the bank's Swedish operations, its largest.
Handelsbanken, which for years has highlighted its extensive branch network as a key strength, said in April it will cut staff costs by as much as 700 million kronor annually. That means the bank will probably close as many as 60 branches over two years, according to Roy Tilley, an analyst at Arctic Securities, in Oslo.
The bank said at the same time it had acquired a Dutch asset management company to raise sales and had hired 223 new employees in the U.K., where returns are bigger.
"We are already engaged in banking outside of the EU -- in Norway -- and so we are used to that,"  Wallqvist said. "We have a strong business in the U.K. with a strong local presence and a long-term approach to our customers."