Cameron, Corbyn Make Anti-Brexit Push as Citi Sounds Alarm
by and
Osborne and Darling co-sign letter as Fox targets immigration

Battle lines harden as campaign enters final three weeks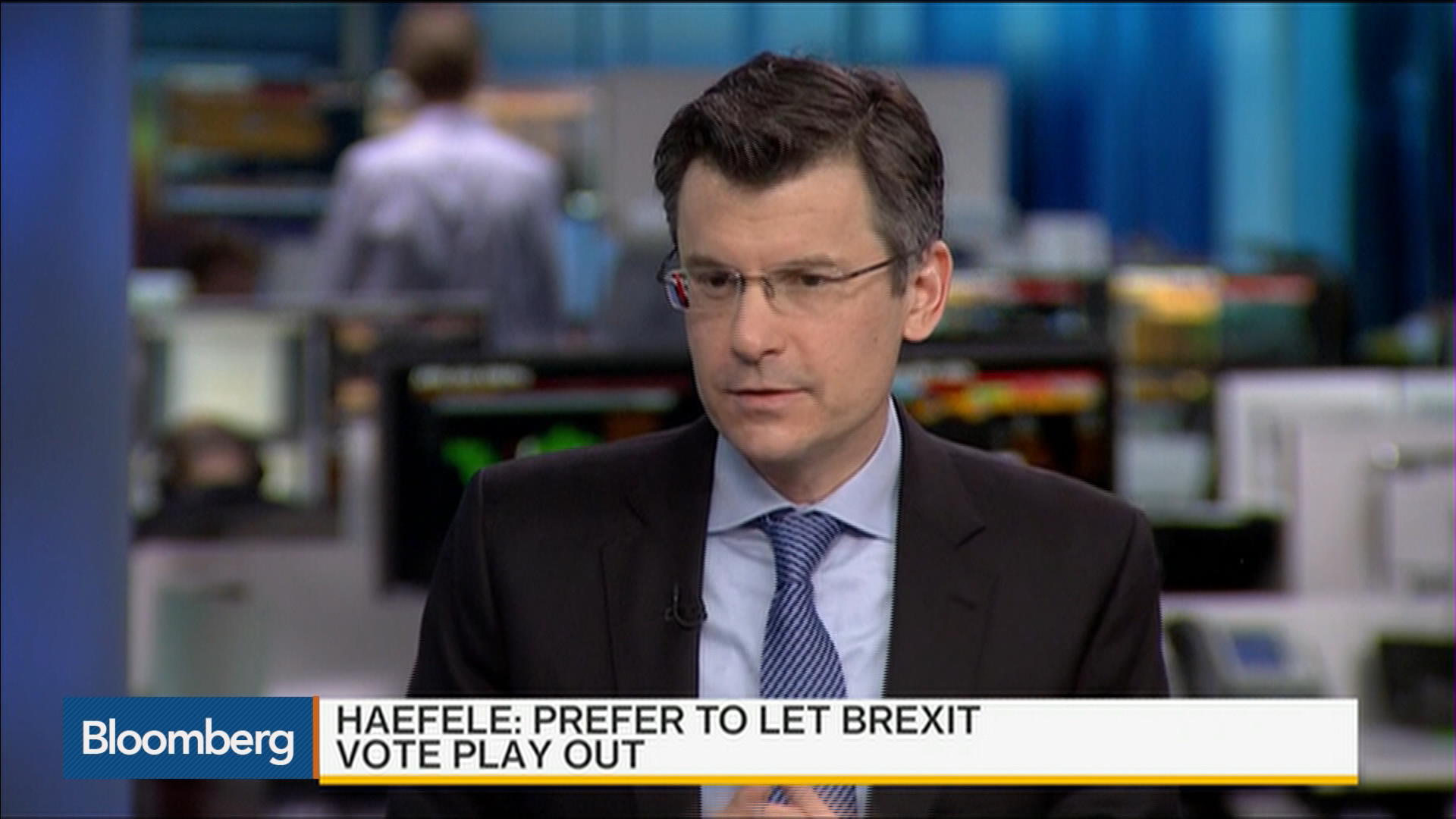 U.K. Prime Minister David Cameron and opposition Labour Party leader Jeremy Corbyn returned to the front line to make the case for staying in the European Union as the anti-Brexit campaign attempted to maintain momentum three weeks before Britain's referendum.
The pound dropped earlier this week as polls showed a swing in favor of "Leave," suggesting the campaign's concentration on immigration may be hitting home with voters. Citigroup Inc. economists Willem Buiter and Tina Fordham said in a note Thursday they're "increasingly concerned" in the run-up to the June 23 vote. The Number Cruncher Politics Brexit Probability Index has risen to 21.7 percent from 17.4 percent early last week.

Cameron, who along with Chancellor of the Exchequer George Osborne is focusing on the economic dangers of a so-called Brexit, will speak Thursday night in an hourlong question-and-answer session on Sky News television.
Corbyn, highlighting the social and welfare case for staying in the bloc, argued that EU regulations have entitled 26 million workers in Britain to 28 days of paid leave a year, delivered rights for temporary and part-time employees and granted 340,000 women a year maternity leave.
"Several 'Leave' supporters have stated clearly they want to leave Europe to water down workers' rights, to rip up the protections that protect work-life balance, that prevent discrimination and prevent exploitation and injustice," Corbyn said at an event in London. "A vote to leave means a Conservative government would be in charge of negotiating Britain's exit. Everything they have done as a government so far means we could not rely on them to protect the workplace rights that millions rely on."
German Chancellor Angela Merkel also intervened in the debate, telling reporters in Berlin that the U.K. would be in a weaker position if it leaves the bloc. "One nation alone will never be able to achieve such good results" in trade agreements, she said.
In other news:
In a further example of the blurring of traditional political boundaries in the campaign, Osborne co-signed a letter with his Labour predecessor, Alistair Darling, saying the "Leave" campaign must answer five questions on its plans for trade, jobs and the public finances if Britain votes to leave. 
The "Leave" campaign hit back with five questions on immigration it said Cameron must answer.
Liam Fox, Cameron's former defence secretary, gave a speech making the case for leaving the EU because of the "cost of uncontrolled migration."
The Economists for Brexit group issued a rebuttal of what it calls "the Big Fix:" modeling by domestic and international agencies that point to the economic damage of a vote to leave.
Vote Leave wrote to Cameron and the head of the Electoral Commission expressing concerns that some ineligible EU citizens had been sent polling cards for the referendum.


While Cameron has focused on the economics of a Brexit, the "Leave" campaign has sought to divert the argument to immigration, arguing the only way to stem a further influx of EU citizens is to quit the bloc.
Fox pointed to the pressure on services caused by migrants, including a dearth of school places, doctors' practices working at capacity and overstretched road networks.
"Remaining in the EU is likely to mean continuing high levels of migration over which the U.K. will have absolutely no control," he told reporters in London. The "Leave" campaign has pledged to implement an Australian-style points-based immigration policy to limit the number of new migrants.
Osborne and Darling described the "Leave" camp's plans for a post-Brexit Britain as "uncosted and unworkable," leaving the suspicion that it is "just making it up," according to the open letter published by the Britain Stronger In Europe group.
"It is for the 'Leave' campaign, who are asking us to take this leap into the dark to spell out actually what 'Out' would look like," Darling told BBC Radio 4. "How would we get new trade deals? How on earth could you expect to get better than you've got at the moment without consequences such as accepting free movement of people?"
No 'Conspiracy'
The "Remain" campaign's argument has been buttressed by reports from institutions including the Treasury, the Bank of England and the International Monetary Fund that a Brexit would hurt the economy. Osborne has described the slew of studies as a "consensus" rather than a "conspiracy."
"They've all made the same damaging assumption about the Brexit policy scenario," Economists for Brexit Chairman Patrick Minford said at a presentation in London. "They've erected a straw man like the Treasury did and said: 'Gosh, it damages your economy."' He suggested Osborne is "economically illiterate."
Minford said his group's "basic policy proposal," with Britain leaving the bloc and trading under World Trade Organization terms, foresees a long-term fall in consumer prices of 8 percent, a 10 percent decline in manufacturing and food prices and a 4 percent increase in gross domestic product.
At his event, Corbyn also attacked the tone of the campaign, which he described as "dominated by myth-making and prophecies of doom." He singled out Osborne for scaremongering.
"There are obviously consequences, particularly consequences for employment and trade," he said. "But we have to have a serious discussion, not deal with the whole thing on the basis of a fear agenda on either side."
Before it's here, it's on the Bloomberg Terminal.
LEARN MORE