Malaysia Names New Directors to 1MDB as Najib's Board Dissolved
By
Arul Kanda to remain as president of troubled state fund

Company is subject of global probes into alleged embezzlement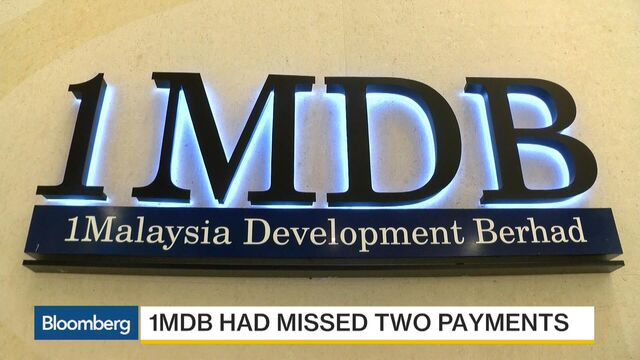 Malaysia appointed new directors to 1Malaysia Development Bhd. after dissolving the advisory board that was headed by Prime Minister Najib Razak amid global investigations into alleged money laundering and embezzlement at the state fund.
The three-member board will be chaired by the finance ministry's top bureaucrat Mohd Irwan Serigar Abdullah, according to an e-mailed statement on Tuesday. There were six members on the previous board including Arul Kanda, who was brought in as president in January 2015 to fix 1MDB's finances. He will remain as president, the government said.

While the departure of the advisory board may put some space between 1MDB's troubles and Najib, he is also the finance minister and that could give him sway over the investment company. The finance ministry is the sole shareholder of 1MDB.
1MDB's board of directors of 1MDB offered to resign last month after a parliamentary committee probe found poor oversight of the fund. The committee had identified at least $4.2 billion of irregular transactions by the fund.
The other new directors of 1MDB are Norazman Ayob, senior private secretary to the chief secretary of the government and Kamal Mohd Ali, chief operating officer of Prokhas Sdn. Prokhas is a financial adviser to some government-linked companies.
Transcripts from a Malaysian parliamentary hearing into a troubled state fund highlighted Najib's involvement in decisions on questionable transactions that bypassed previous boards of directors and the finance ministry. The premier has faced a separate political scandal over a $681 million donation that appeared in his bank accounts before the 2013 general election. The government said the money was a personal donation from the Saudi Arabian royal family and most of it was later returned.