In This British Pub Chain, the Pints Come With a Side of Brexit
by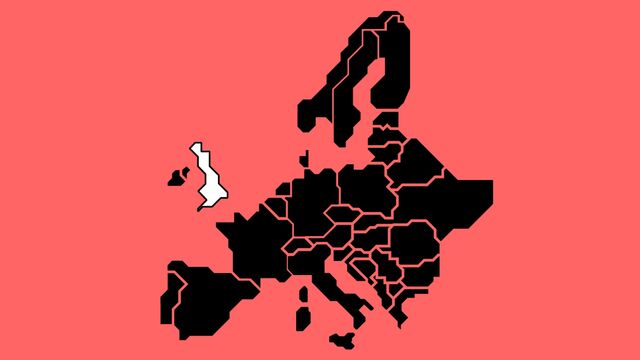 Customers ordering a drink at any JD Wetherspoon Plc pub in the U.K. will now get a chaser of propaganda as well, as the chain has distributed 200,000 beer mats arguing for a Brexit in the run-up to the June 23 referendum.
The mats take aim at International Monetary Fund Managing Director Christine Lagarde, who supports Britain remaining in the European Union, by comparing the governance of the IMF with that of FIFA, world soccer's embattled governing body. They're signed by Wetherspoon's pro-Brexit founder and chairman Tim Martin, and will be available in more than 920 pubs across the U.K.


"Why should we trust the IMF?" the mats read, adding, in reference to Lagarde, "Did anyone elect you?" An IMF representative didn't immediately respond to a request for comment.
Martin is one of the most vocal business leaders backing the U.K. to leave the European Union, calling the EU "fundamentally undemocratic" and accusing U.K. Prime Minister David Cameron and Chancellor George Osborne of using "ludicrous scare tactics" to convince Britons to vote to remain. Among those lining up alongside Martin are former HSBC Holdings Plc chief Michael Geoghegan, while executives at Guinness maker Diageo Plc, Vodafone Group Plc and Ryanair Holdings Plc have called for Britain to stay.
'Smart Stunt'
"This is a very smart awareness-raising publicity stunt," Mark Borkowski, a London public-relations strategist, said by e-mail. "However, a decision made over a pint rarely materializes in the cold light of the day."
For a QuickTake explainer on Brexit, click here.
Martin, who founded the pub chain known for its low prices in 1979, isn't the only British business leader engaging in marketing stunts to sway public opinion. Ryanair Chief Executive Officer Michael O'Leary is spending 25,000 euros ($27,900) on an advertising drive calling on Britons to stay in the 28-nation bloc. The campaign will see Europe's biggest discount airline add vast pro-EU stickers to some of its aircraft.
The Vote Leave campaign, backed by Boris Johnson, has also used a projector to shine its logo and slogan on the Angel of the North sculpture, one of Britain's most famous artworks, raising the ire of its creator, Antony Gormley.
---

Should the U.K. stay in the European Union or go its own way? Voters will have their say on June 23rd.
Michael Bloomberg, the founder and majority owner of Bloomberg LP, the parent company of Bloomberg News, has publicly supported the campaign to keep the U.K. in the EU.
Before it's here, it's on the Bloomberg Terminal.
LEARN MORE