Europe Stocks Trim Their Best Monthly Gain in Six as Banks Fall
by and
VW declines after posting profit drop in namesake brand

Traders await U.S. payrolls data, ECB meeting this week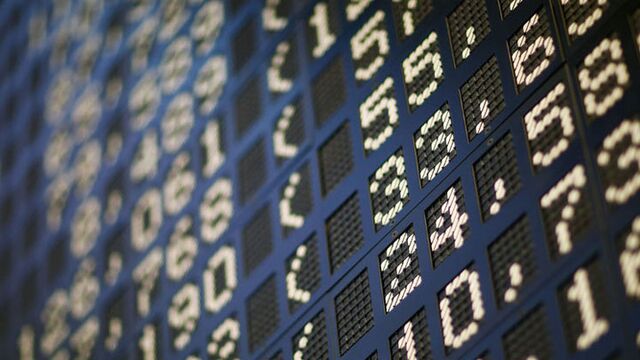 European stocks fell, halting their longest advancing streak in almost seven weeks, as banks declined.
Lenders posted the worst performance among Stoxx Europe 600 Index groups, with Banco Popolare SC and Banca Popolare di Milano Scarl down more than 5.4 percent. Volkswagen AG lost 2.6 percent after the company mired in an emissions-cheating scandal reported an 86 percent slide in quarterly profit at its namesake brand.
The Stoxx 600 closed 0.8 percent lower, extending declines in the final hour of trading. It rose 0.1 percent to a six-week high amid thin volume yesterday, as financial markets in the U.K. and the U.S. were closed for holidays.
Investors are focused on the trajectory of monetary policy this week: U.S. data on manufacturing and payrolls may provide clues about whether the world's biggest economy can withstand a potential rate increase next month, while the European Central Bank announces its rate decision on Thursday, followed by a press conference by President Mario Draghi.
"The payroll data is probably the key figure that will shape the Fed decision," said Otto Waser, chief investment officer of R&A Group Research & Asset Management in Zurich. "If the payroll data is weaker than what is now expected, it will raise the chance they won't hike. We don't think Europe's economy warrants additional measures from the ECB."

Traders are pricing in a 30 percent chance of a Fed hike in June, and July is the first month with at least even odds of higher borrowing costs. Fed Chair Janet Yellen said late Friday that an improving American economy would probably warrant another increase in borrowing costs "in the coming months."
European shares regained momentum last week after falling as much as 5.4 percent from an April 20 high, posting their biggest advance since February. The Stoxx 600 closed yesterday within 0.2 percent of that peak as better-than-forecast data fueled optimism in recent days that the U.S. economy could withstand higher interest rates. The benchmark has gained 1.8 percent in May, its best monthly gain since November.
Among other shares active on corporate news, Aryzta AG dropped 4.7 percent after the Swiss maker of frozen meals forecast restructuring costs that may exceed some analysts' estimates. Opap SA climbed 4.3 percent after the Greek gambling company reported better-than-forecast quarterly net income.
Before it's here, it's on the Bloomberg Terminal.
LEARN MORE