Economic Takeaways From Japan's Output, Spending, Jobs Data
by
Impact of Kumamoto quakes not as bad as initially expected

Output remains weak, spending is falling, job market is tight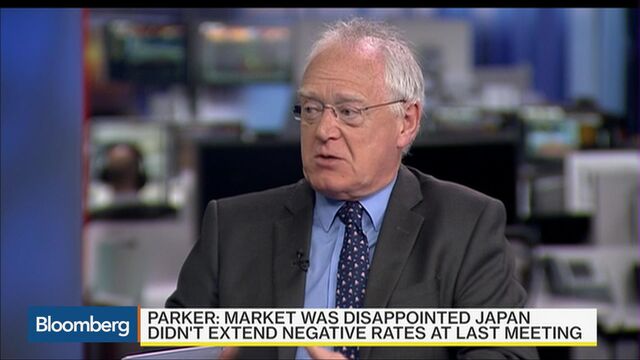 Here's what you need to know about the batch of economic indicators released in Tokyo on Tuesday: Industrial production, household spending and employment data paint a mixed-to-negative picture of the Japanese economy. The data comes as investors await an announcement from Japanese Prime Minister Shinzo Abe on a likely delay to increasing the nation's sales tax, and a possible package of additional fiscal spending.
INDUSTRIAL PRODUCTION (APRIL)
Output rose 0.3 percent (versus 1.5 percent decline forecast) from March, when it gained 3.8 percent.
Production is projected to rise 2.2 percent in May, and then 0.3 percent in June.
Measured year-on-year, industrial production fell 3.5 percent (versus 5 percent drop forecast) after rising 0.2 percent in March.


The takeaway: Industrial production took a hit from the Kumamoto earthquakes on the southern island of Kyushu in April, which disrupted parts suppliers and delayed production of Toyota Motor Corp. vehicles. The temblors also led companies such as Sony Corp. to temporarily suspend some operations.
The biggest contributors to the April production gain included cosmetics and organic chemicals. Meanwhile, production of passenger cars fell 2.3% in April from the previous month, while output of auto parts rose 3.6%, according to the report.

Economists' view: "Today's production data confirms that the impact of the Kumamoto earthquake wasn't as bad as we feared," Norio Miyagawa, a senior economist at Mizuho Securities, said Tuesday. "Still, I don't think production is at a point where we can be optimistic about the outlook. It's good to know it's not on a falling path but it's not showing signs of a clear pickup yet."
HOUSEHOLD SPENDING (APRIL)

Household spending fell 0.4 percent from a year earlier (versus 1.3% drop forecast), following a 5.3 percent decline in March.


The takeaway: The report underscores a lack of confidence among consumers, increasing the likelihood that Abe will delay the sales-tax increase planned for April 2017. Abe wants to delay the measure for 2 1/2 years, ruling Liberal Democratic Party officials said Monday.

Economist view: "The basic tone for private consumption is weak," Atsushi Takeda, an economist at Itochu Corp. in Tokyo, said before the report was released. "Households are keeping their purse strings tight because wages are struggling to rise and a slump in Japanese stocks this year has worsened consumer confidence."
JOBLESS RATE (APRIL)
The unemployment rate was unchanged at 3.2 percent (versus 3.2 percent forecast).
The job-to-applicant ratio was 1.34 (versus 1.30 forecast), indicating a tight employment market.


The takeaway: The figures show that employment conditions in Japan remain stable, and tight. Yet without a sustained gain in wages, consumer spending and economic growth are expected to be tepid.

Before it's here, it's on the Bloomberg Terminal.
LEARN MORE