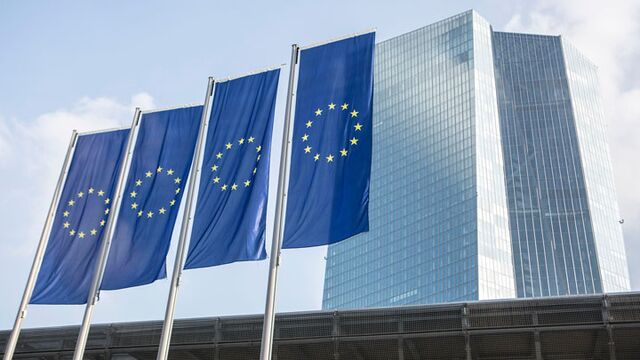 If Mario Draghi is to hit his inflation goal, a mini oil-price boom won't be enough. The European Central Bank president needs a bump in services prices that seems still a long way off.

The reasoning goes like this.

The ECB says core inflation — stripping out volatile food and energy components — is an indicator of where headline inflation tends to settle. That means it should be targeting core consumer-price growth of just under 2 percent. Yet the rate hasn't been at that level since early 2009. In fact, it's rarely even topped 1 percent in the past three years. And whereas steeply rising fuel prices were making up for the shortfall until late 2014, they're not now.

"In a world where energy-price contributions to headline inflation are structurally lower, all else being equal, you need to stimulate core inflation more," said Marco Valli, an economist at UniCredit SpA in Milan. "The monetary-policy stance needs to be more accommodative." 

Figures published Tuesday showed euro-area consumer prices failed to grow for a fourth month in May. The ECB will meet to review its monetary policy on Thursday in Vienna, with Draghi holding a press conference.

True, Brent crude has surged more than 75 percent since January, meaning inflation could pick up later this year. But unless oil prices continue their strong gains, which would anyway be a drag on growth in the energy-importing bloc, the heavy lifting has to be done by the two key elements of core prices: goods and services. Both have grown at a glacial pace over the past six years.

It's hard to see a price surge coming from factories. Inflation for non-energy goods has never been higher than 1.8 percent in the currency bloc's 16-year history and global competition from nations such as China has only stiffened. So the focus must be on services. Since they account for about two thirds of the core-inflation basket, a back-of-the-envelope calculation suggests they need to rise by about 3 percent a year in the absence of any significant contribution from energy or goods.

If that can happen anywhere, surely it's in Germany, the region's largest economy, where record-low unemployment — and cheap energy — puts cash in consumers pockets. Not so fast: services inflation in the country averaged just 1.1 percent over the past 12 months. 

There's another reason to be gloomy. Euro-area wages — which play a big part in generating services inflation — rose a nominal 1.4 percent in the first quarter. That's the slowest pace since the inception of the single currency.
Before it's here, it's on the Bloomberg Terminal.
LEARN MORE