Cryan Says Brexit Would 'Naturally' Move Some Trading to Europe
by and
German lender would shift some trading to euro area, CEO says

Cryan warns investors of potential turbulence from U.K. exit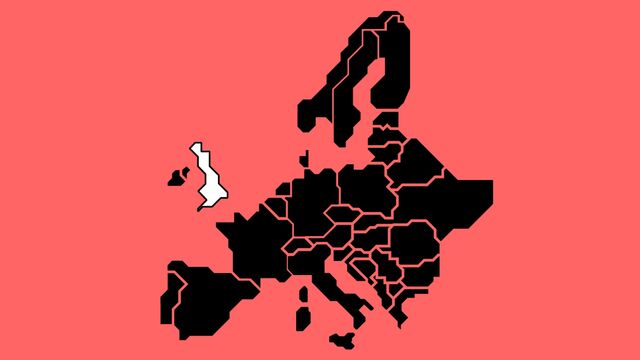 Deutsche Bank AG Chief Executive Officer John Cryan said the German lender would move some trading activities from London if the U.K. decides to exit the European Union next month.
It would be "counterintuitive" to trade euro zone products such as Italian government bonds out of London if Britain was no longer part of the EU, Cryan told investors Tuesday at a conference in New York. He also expects European markets to be volatile in the event of an exit.
"'Longer-term, I think there would be a shift in where we conduct our business," Cryan said at the conference organized by Deutsche Bank. "A lot of our euro zone business actually goes through London, and I would expect that over time to gravitate back to the euro zone just naturally."
The U.K. will vote June 23 on whether to remain part of the EU. Cryan joins other financiers who have warned Brexit would spur international investment banks to move jobs or activities because some products can't be traded outside the EU without specific agreements. Stuart Gulliver of HSBC Holdings Plc has said the lender would likely need to move 1,000 investment bankers to Paris because they're linked to operations governed by MiFID II, the EU rules covering everything from derivatives trading to bond pricing.
"The biggest initial issue would be market turbulence," Cryan said. "Our plan would obviously be to hedge out as much risk as we can. I don't think anyone in the markets are buying lots of downside protection, as I'm not sure too much is being written. We're going into quite a defensive mode."
Deutsche Bank said last year it was studying the potential impact of Britain's exit from the EU on the firm's business in the country and weighing options that may include moving activities to Germany. The bank has had a presence in Britain since 1873 and employs about 8,300 people in the country.
Michael Bloomberg, the founder and majority owner of Bloomberg LP, the parent company of Bloomberg News, has publicly supported the campaign to keep the U.K. in the EU.
Before it's here, it's on the Bloomberg Terminal.
LEARN MORE