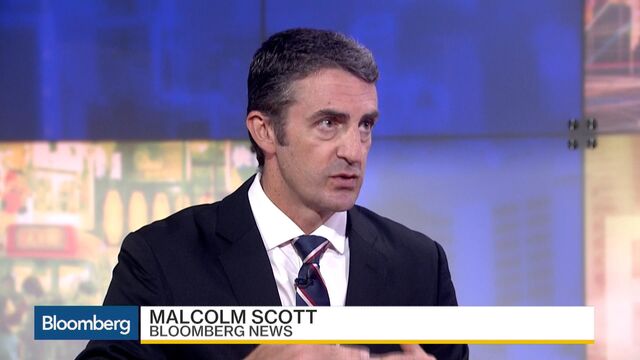 Those nearest to China are among the hardest hit as growth in the world's second-largest economy grinds to the slowest pace in a quarter century.
Hong Kong, Macau, and Taiwan all saw their economies shrink in the first quarter, while Mongolia's commodities-fueled boom has faltered. And the bad news doesn't stop there.
"The ripples are likely to spread further out," said Frederic Neumann, co-head of Asian economic research at HSBC Holdings Plc in Hong Kong. "As China's economy continues to cool, it will provide an ongoing drag on global output, curtailing inflation pressures in the process and anchoring interest rates in the process. The economic malaise currently experienced by China's immediate neighbors, therefore, is only a portend of a milder version to afflict economies elsewhere as China comes off the boil." 
That's already the reality facing Hong Kong.



The special administrative region of China, which has some limited autonomy as to how its economy operates, has seen its status as the financial gateway to the mainland fade as cities like Shenzhen and Shanghai blossomed. Meantime, big-spending mainland tourists aren't coming in the numbers they used to as they venture farther afield to places like Japan or Thailand. 
A crackdown on corruption in China has dented revenue on the baccarat tables of Macau, another special administrative region. Gaming revenue in the former Portuguese colony has fallen for 23 straight months through April and GDP shrank 13.3 percent in the first quarter from a year earlier.

Taiwan's tech manufacturers face increased competition from rivals on the mainland. It's a double whammy for the island, which is also getting hit by slowing demand from China -- its biggest market. Exports dropped for 15 straight months through April, while GDP shrank 0.68 percent from a year earlier.

For Mongolia, the slowdown in its southern neighbor that sucks in about four fifths of its shipments has taken its toll as falling commodity prices undercut its biggest exports like coal, oil and copper. While its economy managed to expand 3.1 percent in the first quarter from a year earlier, that's a far cry from the 17.5 percent pace clocked in the fourth quarter of 2011.
"Borrowing from Tolstoy, all happy countries are the same, all unhappy countries are unhappy for their own special reason," said Bloomberg economist Tom Orlik. "They're small enough that even a slower-growing China should remain a significant growth driver, if they can position effectively. The difficulty is doing so."
Before it's here, it's on the Bloomberg Terminal.
LEARN MORE