Merkel Ally Urges Brexit Voters to Ditch Dreams of Empire
by and
EU lawmaker Brok warns against emotions trumping economics

Doesn't see Plan B if U.K. votes to leave on June 23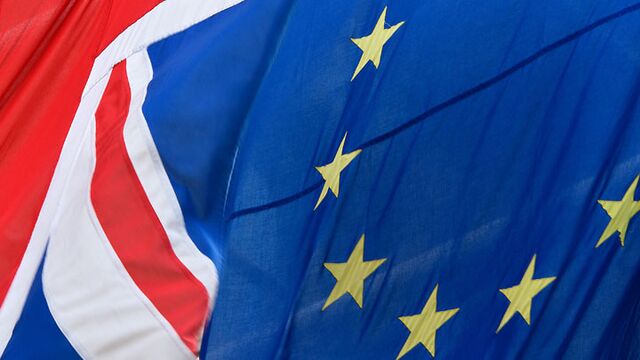 An ally of German Chancellor Angela Merkel said the U.K. must cast off "old dreams" and resist clinging to its imperial past as voters decide whether they want to leave the European Union.
Elmar Brok, chairman of the European Parliament's foreign affairs committee and a member of Merkel's Christian Democratic Union, said all the economic and political arguments favor staying in the 28-member EU, "but on the other side are the emotions." He warned that participating in Europe's common market without EU membership would leave the U.K. without a say on the rules.
QuickTake Will Britain Leave the EU?
"The old dreams of the empire and the Commonwealth is not a dream for the future, it is a dream of the past," Brok said in a Bloomberg Television interview.
European leaders have "no contingency plan" if British voters decide to leave the EU on June 23, Brok said. If they do, the EU wouldn't extend another offer beyond what the bloc's national leaders agreed at a summit in February, he said. Rather, the U.K. would lose its power to shape EU policy.
Merkel has consistently promoted the "Remain" campaign, calling the U.K. a key ally that supports Germany's agenda for increased competitiveness in Europe and balanced budgets. Polls give contradictory signals about which side ahead, adding to the uncertainty ahead of the Brexit referendum.
"I look at the U.K. opinion polls daily," Foreign Minister Frank-Walter Steinmeier told foreign reporters in Berlin on Tuesday. Brexit would set off a "negative dynamic" in the EU, he said.
Brok said Britons would have to face the consequences of voting to leave the EU.
"There will be no new negotiation about another opt-out deal," he said. A "Norway solution," with the U.K. participating in the single market but not an EU member, would leave lawmakers in London less leverage over European policy than the European Parliament, Brok said.
"They can stay in the internal market, without any say on the rules of the internal market," he said. "That is the only point how Britain can stay in the internal market."
Before it's here, it's on the Bloomberg Terminal.
LEARN MORE