ECB Bond Disruption Sends $24 Billion Norwegian Manager to Cash
by
KLP buying longer maturity bonds to reap 'liquidity premium'

European corpororate bond market seen 'very difficult' ahead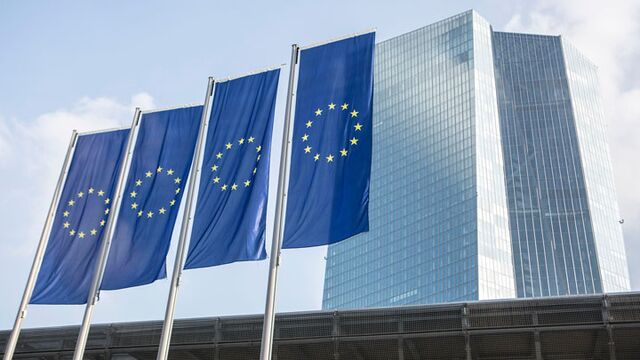 The European Central Bank's stimulus measures are driving Norwegian life insurer KLP to hold cash instead of the bonds it needs to meet pension obligations.
"Right now, I simply fear the ECB," Anette Hjerto, who oversees 200 billion kroner ($24 billion) in bonds at KLP in Oslo, said in an interview on Friday. "I think it disrupts more than it helps to go into credit. I'm not sure that the ECB was aware of the complexity."
The distortions are rendering the euro zone's corporate debt market virtually dysfunctional despite heavy issuance. The knock-on effect of ever lower yields has forced pension funds into longer maturities and riskier markets to meet growing obligations. That's where KLP can reap a "liquidity premium" since it typically holds bonds to maturity.

But the lack of liquidity, as the ECB sucks the market dry of bonds, is forcing Hjerto to hold a higher share of the fund's assets in cash. She also keeps a diversified portfolio of about 1,300 bonds in a fund called KLP Obligasjon Global.
"We are very happy that we have only 15 percent in the euro because it's a relatively small share," she said. "The market for European corporate bonds will be very difficult going forward. It's both liquidity and pricing. When there's a big player like the ECB that buys regardless of price, they disturb the price picture a lot."
With bank brokers also less willing to take risk on their books, Hjerto, who both manages and trades the bonds, is turning more to electronic trading platforms for smaller trades, typically $1-3 million.
"We see this as the future in a market that has problems with liquidity," she said. "To have broad trade options. These platforms give us that."
Before it's here, it's on the Bloomberg Terminal.
LEARN MORE