Brexit Threatens Growth, Trade and Jobs, Global Leaders Warn
by
G-7 issues communique after summit in Ise-Shima, Japan

Merkel speaks of signal of desire to keep Britain in bloc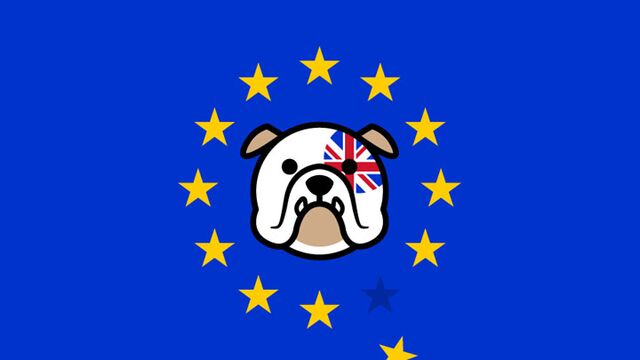 Group of Seven leaders warned of the risk to the global economy if Britain leaves the European Union in a referendum next month, bracketing a so-called Brexit with terrorism and the refugee crisis as a threat of "non-economic origin."
QuickTake Will Britain Leave the EU?
"A U.K. exit from the EU would reverse the trend towards greater global trade and investment, and the jobs they create, and is a further serious risk to growth," the leaders said in a communique released Friday at a summit in Ise-Shima, central Japan. "Escalated geopolitical conflicts, terrorism and refugee flows are complicating factors in the global economic environment."
Prime Minister David Cameron has focused on the danger to growth and jobs of choosing to leave the 28-nation bloc in the June 23 vote. While German Chancellor Angela Merkel said that the U.K.'s place in the EU had not been a major subject for discussion at the summit, she said leaders wanted to show their support for the British premier.
"It's not just me saying that there are economic risks from Britain leaving the EU, it is now a pretty large consensus that includes people of impeccable independence and academic standing," Cameron told reporters after the summit. "I think that when you have that sort of agreement it is really worth listening to."
Cameron has repeatedly cited the support of multinational bodies, including the International Monetary Fund and the World Bank, as he campaigns to keep Britain in the EU in a vote that he called to appease anti-European lawmakers in his Conservative Party. He already had the individual support of G-7 leaders but wanted a line in the declaration to maintain momentum in the campaign.
'Amazing Country'


Asked if he stood by a comment in November that Britain could "thrive" outside the EU, Cameron said the U.K. is an "amazing country" but would perform better if it stays in the bloc.
"The question for us is not are we a great country, have we got a brilliant economy, have we got talented businesses, have we got great entrepreneurs, have we got amazing universities, brilliant scientists? Can we go on as we have in the past, breaking new boundaries in all these areas?" Cameron said. "The question is how do we do best?"
Cameron was joined by Merkel, President Francois Hollande of France and Italian Prime Minister Matteo Renzi at a photo opportunity on Thursday to highlight progress in discussions over a trade deal between Japan and the EU, which the leaders said would be completed by the end of 2016.
'Absolutely Passionate'
The prime minister said he's committed to the EU, even though his former adviser and close friend, Steve Hilton, told the Times newspaper that he would oppose membership it if he wasn't prime minister.
"I've never been a closet Brexiteer, I'm absolutely passionate about getting the right result, getting this reform in Europe and remaining part of it, it's in Britain's national interest," Cameron said. "I've always taken the same view that we are better off in this organization but we should be able to reform this organization."
The language on Brexit in the final G-7 communique made clear how serious and important the issue is to leaders, a German spokesman told reporters.
"There is a signal from us here that we wish the U.K. to remain part of the European Union," Merkel told a news conference. "But that is something to be decided by British voters."
Before it's here, it's on the Bloomberg Terminal.
LEARN MORE