Asian Stocks Rise Before Yellen Speech as Japan's Shares Advance
by
Markets in Japan, Australia, China, Singapore all climb Friday

Fed Chair Janet Yellen due to speak Friday in Massachusetts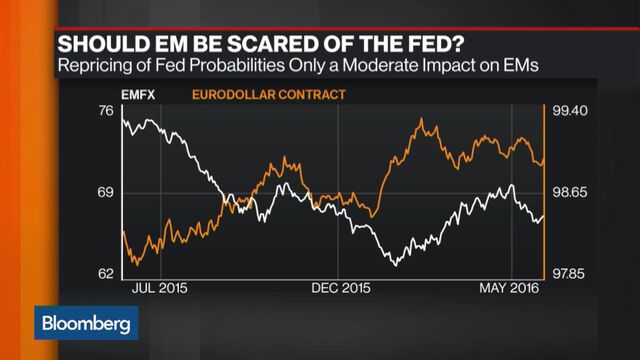 Asian stocks rose, with the benchmark equities index heading toward its first weekly gain in five weeks, as investors awaited comments from the head of the Federal Reserve. Japanese shares climbed amid speculation the nation will delay a sales tax increase.
The MSCI Asia Pacific Index gained 0.7 percent to 128.24 as of 4 p.m. in Hong Kong, as all 10 industry groups advanced. The gauge is down 2.3 percent this month as investors' anxiety over the U.S. central bank's plan to raise interest rates as early as next month offset increasing signs of strength in the world's biggest economy. Fed Chair Janet Yellen is due to speak after Asian markets close on Friday at an event in Massachusetts.
"We are still a little cautious," said Mark Lister, head of private wealth research at Craigs Investment Partners in Wellington, which manages about $7.2 billion. "Yellen is likely to continue with the rhetoric of wanting to hike and that's their plan. Equity markets still offer value on a medium-term basis and it's certainly the only place where you're getting any sort of yield. We'd welcome a pullback because that would give us a chance to do some buying at more reasonable prices."

Asian equities are up 2.1 percent this week after dropping 6.4 percent from an April high through May 20. Investors have been whipsawed this year, with the regional gauge slumping 14 percent through a February low on concern a devaluation of the Chinese yuan would curb global growth and amid prospects for higher U.S. borrowing costs. It then rallied almost 20 percent through this year's peak in April before retreating again.
Policy makers project two U.S. rate boosts this year, and Yellen could use Friday's appearance to signal that the Fed's meeting next month is in play. Data Thursday provided little clarity as to whether the U.S. economy can handle higher interest rates, with jobless claims falling for a second week, pending home sales rising the most since 2010, and orders for business equipment unexpectedly declining for a third month.
Odds of the Fed raising benchmark interest rates at its June meeting have pulled back to 28 percent, the same level as a week ago and down from 34 percent on Wednesday, while the probability of a move in July remains above 50 percent.
Sales Tax
Japan's Topix index gained 0.5 percent following media reports Prime Minister Shinzo Abe has decided to delay an increase in the sales tax. The Nikkei 225 Stock Average climbed 0.4 percent. Trading volume continued to remain low, at 81 percent of the 30-day average, after it hit the lowest this year on Tuesday.
Japan's premier made the decision based on the global economic slowdown and the impact of last month's Kumamoto earthquake, the Asahi newspaper said. Japan is seeking to add a warning that the global economy is at risk of "falling into a crisis" to the final Group of Seven leaders' communique to be released Friday, according to a copy of a draft obtained by Bloomberg News.
Data on Friday showed Japan's consumer prices in April dropped for a second month as central bank Governor Haruhiko Kuroda struggles to spur inflation with record asset purchases and negative interest rates. The figures are the final set of inflation indicators to be released before the BOJ's board meets on June 15-16.
Toshiba Corp. jumped 11 percent, the most in five years, after JPMorgan raised its rating on the electronics maker to overweight from underweight. Takata Corp. declined 8.1 percent, after surging to its daily limit on Thursday following reports that the embattled airbag maker is in talks with KKR & Co. about a possible takeover.
Asian Gauges
The Shanghai Composite Index lost 0.1 percent on Friday and is down 0.2 percent for the week amid concern a pickup in earnings growth is losing steam as the nation's economy slows. Despite dwindling optimism, the Shanghai Composite hasn't strayed more than 51 points from 2,800 in the past two weeks, with declines limited by suspected buying from state-backed funds aimed at preventing the benchmark from ending below that level.
Hong Kong's Hang Seng Index rose 0.9 percent percent and the Hang Seng China Enterprises Index of mainland firms listed in the city both gained 0.8 percent.
Singapore's Straits Times Index advanced percent, Australia's S&P/ASX 200 Index climbed 0.3 percent, New Zealand's S&P/NZX 50 Index added 0.6 percent and South Korea's Kospi index rallied 0.6 percent.
Taiwan's Taiex Index rose 0.8 percent and is up 4.1 percent from May 20. The biggest rally in the island's stocks in eight months will peter out as slowing earnings and uncertainty over relations with China counter speculation about demand for Apple Inc.'s newest iPhone, according to the median estimate of fund managers and analysts in a Bloomberg survey. They see the Taiex index ending the year at 8,650, 2.2 percent higher than Thursday's close.
Futures on the S&P 500 Index were steady after the underlying gauge closed little changed Thursday. Equities struggled to drive higher in light trading as investors stepped back to survey a two-day advance that lifted the S&P 500 more than 2 percent in the gauge's first back-to-back gains in two weeks.
Before it's here, it's on the Bloomberg Terminal.
LEARN MORE