Yuan Bears Once Compared to Soros in His Prime Now Look Subdued
Bloomberg News
Options, offshore trading show bears are reluctant to pile in

China's foreign reserves are recovering as outflows moderate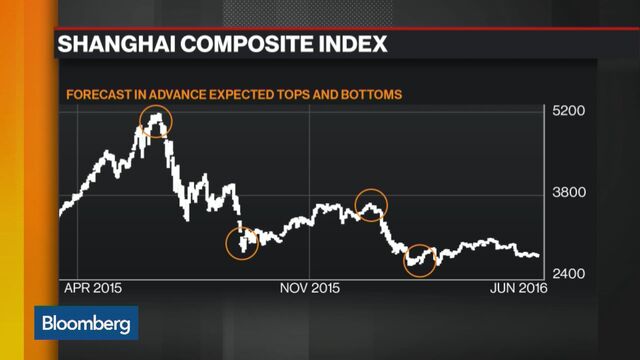 The last time the yuan fell as much as it has in recent weeks, bets against the Chinese currency were so intense that Bill Gross likened them to George Soros's infamous attack on the British pound in 1992.
Now, less than five months after the yuan's last bout of weakness, bearish speculators look more like a mild irritation for the People's Bank of China than a force strong enough to break the central bank.
The discount on the Chinese currency's offshore rate versus its level in the onshore market, a key gauge of pessimism among foreign traders, has almost disappeared after reaching a record 2.9 percent at the start of the year. Yuan options are pricing in 13 percent odds of a more than 6 percent drop to 7 per dollar by year-end. The probability has declined from more than 30 percent in January. Implied volatility on the contracts -- which typically increases when traders see bigger price swings -- has barely budged this month.

Hedge funds and other speculators have become wary of bearish wagers after Chinese policy makers used intervention, capital controls and economic stimulus to shore up the yuan in January. Subdued bets against the currency may make it easier for the PBOC to engineer a gradual depreciation, without having to worry that the losses will spiral into a destabilizing rout.
"Short positions have been greatly reduced," said Koon Chow, a London-based strategist at Union Bancaire Privee, which oversees $112 billion. "The long-term trend is for the yuan to weaken, but bets on a fast depreciation are unacceptable to the Chinese authorities."
The yuan has declined 1.6 percent from this year's intraday high on March 31 as China's April economic data trailed estimates and speculation mounted that the Federal Reserve will raise interest rates as soon as next month. The currency fell 0.1 percent to about 6.57 per dollar on Thursday, within 0.5 percent of its five-year low in January.
Bears haven't disappeared during the yuan's latest slide, but they have become much less active. This month's trading in options that pay out if the yuan declines to 7 per dollar has amounted to less than 19 percent of volume in January, while three-month implied volatility on offshore yuan contracts is about half the level of February's peak.
Foreign Reserves
There are good reasons to think that China has regained its grip over the yuan. The nation's foreign reserves increased by a combined $17 billion in March and April, a sign that the central bank is spending less on intervention after the currency hoard shrank by $599 billion in the previous 12 months. Estimated capital outflows moderated to about $44 billion in March, the latest figures available, from $144 billion in January.
"I don't think the government would let themselves be dictated by the short-yuan trades," said Hilmi Unver, the head of alternative investments at Notz Stucki & Cie, a Swiss money manager that allocates 3.5 billion Swiss francs ($3.5 billion) to hedge funds on behalf of clients. "The government will do whatever it needs to bring confidence in the currency."
Some pessimists are pushing out their bets on a depreciation, rather than abandoning them altogether. One-year implied volatility on offshore yuan options rose to a record versus one-month contracts Wednesday, indicating that traders see the current period of relative stability as short-lived.

A yuan devaluation and defaults in China are the second-biggest "tail risk" for global markets after a British exit from the European Union, according to a Bank of America Corp. survey of money managers this month. At least 10 Chinese companies have failed to make bond payments this year, while government figures show non-performing loans have increased to the highest level in nearly seven years.
Soros, who netted $1 billion with his bet that the U.K. would be forced to devalue the pound in 1992, said as recently as April that China's debt-laden economy resembles that of the U.S. before the global financial crisis. In a twitter post in February, billionaire bond investor Gross drew a parallel between hedge funds' bets against the yuan and the attack on the pound more than two decades ago. Gross didn't respond to an e-mail seeking comment on his view on the yuan.
"The pressure is on," said Hari Hariharan, chief executive officer at New York-based hedge fund NWI Management LP. "They need more currency weakness," he said, declining to comment on his positions.
A majority of analysts tracked by Bloomberg are convinced the PBOC will guide the currency lower to boost economic growth, without resorting to a sudden devaluation similar to the one that rattled global markets last August. The yuan will end the year at 6.66 per dollar, or 1.5 percent lower than Thursday's close, according to the median of 68 estimates.
The most accurate forecaster of the Chinese currency in the first quarter says bears are better off standing down. 
The currency will get "support from Beijing," said Frederik Kunze, a Hanover, Germany-based economist at Norddeutsche Landesbank who predicts the yuan will remain steady at 6.55 per dollar through December. "Stability is now more important."
(A previous version of this story corrected the spelling of the investor's name in the ninth paragraph.)
— With assistance by Tian Chen, and Ye Xie
Before it's here, it's on the Bloomberg Terminal.
LEARN MORE