The Viacom Power Struggle, Explained
by , , and
Competing suits on opposite coasts may decide Viacom control

Rivals Dauman, Shari Redstone battle amid legal mess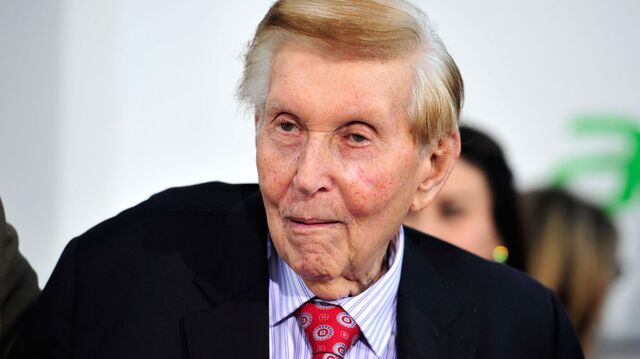 It's one of the stranger twists in U.S. corporate history: On Friday, Sumner Redstone kicked Viacom Inc. Chief Executive Officer Philippe Dauman off both the board of his family holding company, which manages his 80 percent stake in the entertainment producer as well as CBS Corp., and the trust that will run the empire when the 92-year-old no longer can. The following Monday, May 23, both men sued: Dauman asked a Massachusetts court to void the move, while Redstone turned to a California court to endorse it. It's an ugly fight, with Redstone's once-estranged daughter Shari in the middle, and it's a mess legally. Here are some of the big issues:
Q. Why are they fighting?
Redstone removed Dauman and Viacom director George Abrams less than two weeks after a California judge dismissed a case by one of the billionaire's ex-girlfriends, who claimed he was mentally incapacitated when he threw her out of his house last year. The judge didn't address Redstone's mental faculties but said it was clear he didn't want anything to do with her and had the right to remove her from his life.

Dauman, who has been a close business associate and friend of Redstone since the 1980s, accuses his nemesis, Shari Redstone, of manipulating her mentally impaired father in a plot to remove him and Abrams. Abrams, who once represented Redstone's father, claims a 50-year friendship with the billionaire.
Q. What's at stake?
The cases may decide control of the media empire that includes the CBS network and Paramount Pictures, as well as Nickelodeon, MTV and Comedy Central. 
Dauman and Abrams were among seven trustees who stand to gain control of the Sumner M. Redstone National Amusements Trust, and through it controlling stakes in Viacom and CBS, when Redstone dies or is declared incapacitated. On May 24, Redstone named two new members to the family trust: National Amusements General Counsel Tad Jankowski and former media analyst Jill Krutick.
As the 80 percent voting shareholder of Viacom and CBS, the National Amusements Trust can choose who is on the board of each company and make any decision that's put to shareholders, such as mergers.
Q: How are the lawsuits related?
In essence, both involve interpretations of a private trust agreement, but they differ on the remedies sought. Redstone's lawsuit in California seeks to have a judge confirm that he's allowed to remove and replace trustees at will. Citing provisions of the agreement, he claims his removal rights are only suspended if he's deemed incompetent by a court or by the medical evaluations of three doctors. Because neither of those scenarios has occurred, his action is valid, according to the petition.
In Massachusetts, Dauman is asking a judge to void Redstone's decision, citing his mental deficiencies and Shari Redstone's undue influence. Dauman claims that a Massachusetts court is the proper venue to hear disputes over the trust because it was created in that state in 2002 and has its principal place of administration in Norfolk County south of Boston.
Q. Which court will have final say?
Perhaps the most important argument is one Redstone doesn't make. While Dauman contends the trust is administrated in Massachusetts and therefore governed under that state's laws, Redstone's petition doesn't mention the Bay State. He says the principal activities of the trust are carried out "from his residence in Beverly Hills, California."
California law requires disputes to be handled in the state where the trust is administered. In the case of trusts with multiple trustees, the law allows the state to be determined by the trust's usual place of business or the residence of any trustee. Massachusetts' statute has similar provisions under certain circumstances unless otherwise spelled out in the trust agreement. Most of the trustees live in Massachusetts.
It's quite possible that the trust agreement already spells out Massachusetts as the proper venue, said Kenneth Wolf, a Los Angeles-based trust and estate lawyer. If that's the case, the California judge would defer to the Massachusetts court, he said. If the agreement is unclear, then the California judge may decide based on the day-to-day activity of the trust and its records.
"You have one trustee in Los Angeles and the majority on the East Coast. Where is the physical office? If I were to send a letter, where would I address it?," Wolf said, citing typical questions a judge is likely to ask.
Massachusetts will win because not only is the trust established there, but Dauman also sued first in that state, said Ned Notis-McConarty, an estate lawyer with Hemenway & Barnes in Boston, in an interview Monday, before his firm was contacted for the case.

A partner with Hemenway & Barnes, Joseph L. Bierwirth, and an associate with the firm, Ryan McManus, were added to the case Thursday, representing Dauman and Abrams.
Shari Redstone, a defendant in the Massachusetts case, will probably weigh in that the California court is the proper venue. She would argue that the Los Angeles probate judge who this month rejected the challenge to Sumner's competency by the ex-girlfriend, Manuela Herzer, is the best authority to decide because he already knows the issues at hand, said Jessica Babrick, a Los Angeles trust and probate attorney.
"Normally a trust dispute like this could take months, if not years, but I can't imagine that that will happen," she said.
Dauman and Abrams on May 25 asked the court in Massachusetts to expedite proceedings in their suit, saying a rapid trial schedule is needed to resolve the dispute because the trust's assets are being threatened by an "invalid attempt" to take control. Nancy Sterling, a spokeswoman for Shari Redstone, called the lawsuit "meritless" and said they're looking for a quick dismissal.
Q. Will Redstone face more psychiatric evaluations?
Although Dauman vouched for Redstone's mental fitness in the case brought by Herzer, he now alleges the billionaire's capacity has slipped to the point where he's unduly influenced by his daughter. 
A judge would have to decide on competency to resolve Dauman's suit. Under the trust agreement, if three doctors determine that Redstone is incompetent and a court agrees, then Shari loses and Dauman wins, Wolf said. If Redstone is found competent, he's not out of the woods because of the undue influence claim.
"When you look at a 20-year estate plan, one of the major concerns of which was to maintain independent decision making and his lack of confidence in his daughter's ability to manage and she suddenly appears on the scene and his condition is unquestionably reduced," Wolf said. "The evidence of undue influence seems to be pretty strong."
One factor in Dauman's favor is that Herzer's case was dismissed without any finding by the judge on Redstone's competency, leaving the question open, said Kris Knaplund, a Pepperdine University law professor. Also, probate law requires a higher level of competency to make a business decision, such as removing a trustee, than to designate a health-care proxy.
Q. Where does Redstone stand?
Redstone, who turns 93 on May 27, made his last known appearance among a large group at his 92nd birthday. While he's the named petitioner in the California case, his communications have come through lawyers and representatives.
Dauman alleges Shari Redstone has taken over her father's life, isolating him from others while purporting to speak for him. In an 18-minute video deposition played during this month's trial over Herzer's removal as his health-care agent, Redstone spoke haltingly and had trouble enunciating. He had such difficulty communicating that he was assisted in his testimony by a speech therapist, who served as a translator.
The Massachusetts case is Dauman v. Redstone, 16-E0020, Massachusetts Probate and Family Court, Norfolk County (Canton). The California case is In the Matter of Sumner M. Redstone National Amusements Trust, Superior Court of the State of California, County of Los Angeles (Los Angeles).
Before it's here, it's on the Bloomberg Terminal.
LEARN MORE