Surfing Grandpa Helps Swedish Firm Break Incontinence Taboo
By
SCA says online adult diaper sales increasing rapidly

Amazon offers path to web-browsing customers instead of stores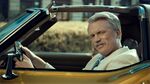 As the elderly embrace online shopping, the world's largest maker of adult diapers has found a way to tackle one of its biggest marketing challenges: the shame of incontinence, especially among men.
Sweden's Svenska Cellulosa AB has long wrestled with how best to promote and sell its pads and pants designed to help an estimated 400 million people worldwide to deal with embarrassing urine leaks caused by a lack of bladder control. The stigma is strong among men, with SCA estimating about 95 percent of male sufferers don't use products for protection. Through online sales including on Amazon.com, the Swedish company says it's gaining new customers.
There is a "taboo, especially among men," Chief Executive Officer Magnus Groth said in an interview. "They may not want them on the family's grocery list."
To lighten discussion of the topic, SCA started a series of online video spoofs. In the latest clip, a silver-haired, mustachioed dandy is taming a lion, juggling chain-saws and driving a convertible sports coupe - with a much-younger companion in tow - all the while, one assumes, wearing pads to prevent urine stains on his tailored suits. The ads have garnered more than 10 million views on Facebook and YouTube.
Market Battle
The parody shows how SCA has evolved from its roots deep in the woods of Sweden. As Europe's largest private forest owner, the pulp mill operator long derived most of its profits from making paper and packaging material. But as that market shrunk in the last decades, it has sought to focus on consumer goods. The company now gets some 85 percent of revenue from hygiene products like toilet paper, sanitary pads and incontinence-care products.
The latest online push to web-surfing potential customers for its Tena brand of adult diapers and pads is part of a battle for market share with competitors like Kimberly-Clark Corp. and Procter & Gamble Co., which re-entered the incontinence market two years ago and has gained market share, especially in U.S. stores. The U.S. adult-diaper market is expected to grow 48 percent to $2.7 billion from 2015 to 2020 compared with a projected 2.6 percent rise to $6.3 billion for the baby versions, according to Euromonitor International.
"Incontinence care is probably not one of the biggest categories online, due to the target group, but we see that it's rapidly increasing," Margareta Lehmann, president of the company's incontinence care unit, said at the company's capital markets day in Stockholm. "Grandma is also starting to use the iPad.´´
Shelf Space
The Swedish company is working hard to sell its products through Amazon.com Inc. in the U.S., where its weaker market position means it's hard to gain shelf space in stores, CEO Groth said. In addition to the online ad campaign, SCA also has its own online stores for incontinence products to ease purchases.
"Men don't watch as much TV, they look for information online," he said.
Online sales of incontinence products is not a new concept, but growth has been limited by the lower rates of Internet usage among the elderly. Until 2012, less than half of Americans above the age of 65 used the Internet, according to Pew Research Center. Now, the Internet adoption rate among the elderly is higher than in younger age groups, and last year, 58 percent of American seniors were Internet users.
"We are increasing rapidly across all countries, and especially in North America we've had a fantastic development on the e-commerce side," Lehmann said.
Breaking Up?
SCA, which makes tissue, feminine hygiene products and diapers under brands including Velvet, Libresse and Libero, is also aiming to expand its business in products like soaps and wet wipes.
The broadening of the company's offering may be part of SCA's final steps towards becoming a pure consumer-goods company. Late last year, it closed down a machine that had been making newspaper-grade paper at its Ortviken paper mill since 1959, and under an ongoing process, it´s separating the forest and hygiene products divisions into two stand-alone units, a move that could foreshadow a breakup of the company.